Disinfecting & Cleaning Classrooms & Labs In Dallas, TX
Educational facilities need to provide a safe, clean and healthy environment to prevent community spread outbreaks of COVID-19 and other communicable diseases. Whether it's an elementary school or a university, or a laboratory for research, students should be able to focus on the subject matter at hand and should never be at risk of picking up germs or bacteria.
Valor Janitorial's systematic approach to cleaning educational and lab facilities helps to protect the health of your students and your staff. From daily cleaning to high-level disinfecting, we offer all levels of service to fit your needs and budget. We'll also help you stay compliant with all regulations and standards.
Call us today at 214-238-9550 to know more about our service with free estimates!
Trained & Certified Professional for Your Classroom & Lab Cleaning In Dallas, TX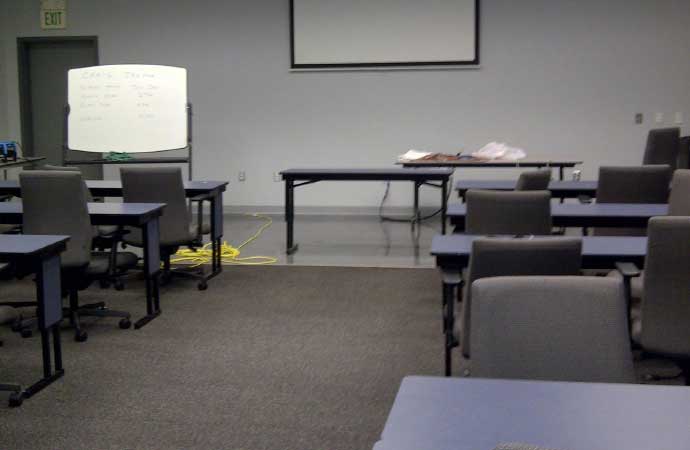 At Valor Janitorial, we are proud to have trained and certified staff who are capable of cleaning and sanitizing lab and clean rooms. We understand that your businesses' goals revolve and focus around your own industry, and with our lab and clean rooms cleaning services, we will ensure that you will be able to perform your job in a clean, safe and efficient environment without having to worry about the state of the rooms.
You can trust our professionals and experts at Dallas, TX to take care of any of your lab and cleanroom needs. We follow the proper and correct protocols for lab & classroom cleaning.
Classroom Cleaning Tips-
While it may seem that keeping a classroom clean and disinfected is a never-ending chore, there are several short and basic actions you can do throughout the day to help prevent germs from spreading. Some preventative measures you can take every day to limit your and your kids' exposure to germs include the following:
Clean and disinfect high-touch surfaces on a regular basis. Items e.g. Desks, doorknobs, community school supplies, and other items may be found in some of these locations.
Keep hand sanitizer, tissues, and cleaning wipes on hand for you and your students for everyday use
To reduce your students' exposure to bacteria and pathogens, use no-touch garbage cans in your classroom.
Stay at home if you are feeling sick
Useful Tips for Lab Cleaning-
Keep all the aisles clear of all items like boxes, and small or big items
All areas of the lab should be dusted and cleaned frequently
Make sure the lab floors are mopped
Any item that is brought into the lab should be disinfected before leaving, to ensure that no contagions are left behind
Places, where fire extinguishers are kept or wash sinks, should be free of obstructions. So, if there's an emergency, you don't waste a minute.
All wires, cables, and computer cords should not be left hanging or lying on the floor
Use a Professional Classroom & Lab Cleaning Service In Dallas, TX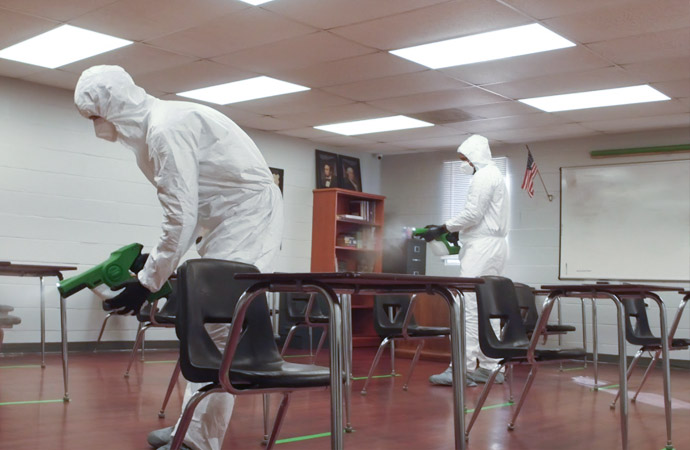 Tackling small tasks daily and bigger tasks weekly, you can keep your classroom and lab clean and tidy over the year. If your school needs help tackling classrooms, labs,  cafeterias, gymnasiums, and other populated areas of your school, call on the experts to get the job done right. Our janitorial services for education can help protect the health of your students and staff by cleaning and disinfecting every space in your school.
We also offer comprehensive cleaning services such as Office Cleaning, Nightly Office Cleaning, Commercial Space Cleaning, Restroom Cleaning, Concrete Floor Cleaning, Marble Floor Cleaning, Commercial Carpet Cleaning, and many more!
We Provide our janitorial services in Addison, Azle, Bedford, Carrolton, Denton, Everman, Fate, Garland, Haslet, Irving, Justin, Krum, Lillian, Milford, Oak Leaf, Pantego, Rockwall, Sanger, Trophy Club, Venus, Westlake, and nearby communities of Dallas, TX.
Please contact us at 214-238-9550 or contact us online to book an appointment to get our janitorial services.