Construction Cleanup in Dallas, Texas
Valor Janitorial is a fully certified & insured janitorial service provider serving in Dallas, Texas. We specialize in janitorial services for medium to large commercial buildings and offer them at an unbeatable price. Our cleaning techniques are exceptional and will leave your floors and interior shining bright. Moreover, if you have construction work in either your rooms or the whole building, you may rely on Valor Janitorial for outstanding construction cleanup services.
We perform on-site cleaning during & after the project. Our services can be scheduled the way you like, in your preferable hour of the day. We also offer trash hauling, where we haul away big pieces of debris & waste from the construction site. Simply call Valor Janitorial at 214-238-9550 or contact us online to get started!
On-Site Cleanup for Commercial Construction Projects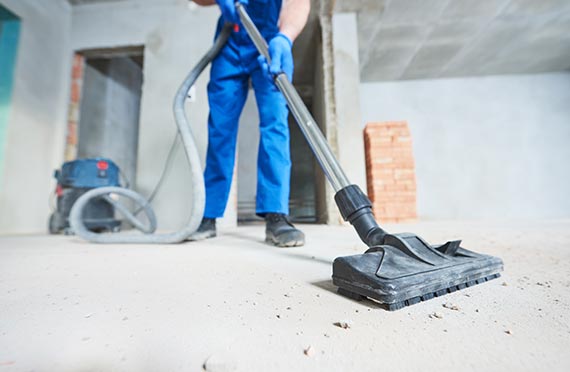 Generally, construction work involves debris, dirt, dust, and lots of other material spreading all over the property. This could also include your windows, floors, carpets, interior, and every surface of it. The most time-efficient & cost-effective way to get rid of them is by choosing Valor Janitorial for professional construction cleanup services. Our trained experts clean your property down to the last detail, ensuring a sparkling clean indoors for you to enjoy!
Our Professional Janitorial & Cleaning Services in DFW
Valor Janitorial's commercial cleaning services are trusted by many businessmen & industry leaders in Texas. We offer timely services that are convenient for your work hours and do not disrupt productivity.
Our commercial cleaning services include:
Contact Valor Janitorial for Affordable Construction Cleanup Services
Valor Janitorial's experienced team is available 24/7 to help you with extraordinary janitorial & cleaning services. We offer construction cleanup services for all types of commercial properties including medical facilities, schools, museums, professional buildings, and more. We are serving DeSoto, Goldsmith, Richardson, Murphy, and other nearby areas in DFW, Texas. Give us a call TODAY at 214-238-9550 to schedule your service or to ask any questions regarding our services.