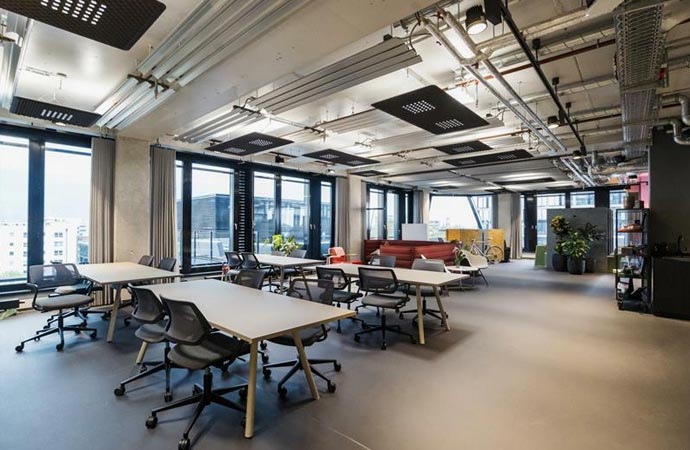 Office Cleaning & Janitorial Services in Cedar Hill, Texas
Cedar Hill, TX is a city located in Dallas County, with parts of it extending into Ellis County as well. The city had a population of 45,028 according to the 2010 census. Because of the rapid population growth of the city in the 1990s, Cedar Hill citizens saw the need for an organized economic development effort.
In 1994, they voted to approve a special sales tax dedicated to economic development efforts. The Cedar Hill Economic Development Corporation was formed with the aim of recruiting and retaining businesses in Cedar Hill and they have been successful. Those businesses, of course, require regular cleaning.
Valor Janitorial provides office cleaning and janitorial services for businesses in Cedar Hill and surrounding areas. We at Valor Janitorial believe that our service is not simply about cleaning but also about professionalism. Cleaning is a serious business. We clean more than 1 million square feet of office space on a daily basis, which shows that our clients trust us enough to do business with us again and again.
We can handle all types of cleaning tasks for various businesses in different industries. We focus on nightly cleaning but our services are available round-the-clock. 
Nightly Cleaning & Green Cleaning by Valor Janitorial Services in Cedar Hill, Texas
At Valor Janitorial, we clean large offices and production plants. We can also accommodate all kinds of smaller businesses. Our crews typically work at night using eco-friendly cleaning supplies. We've served medical offices, network television facilities, education and museum facilities, high rise offices, and property management buildings. You can have peace of mind with our cleaners knowing that we are insured to up to $1,000,000. Your equipment and facility are in good hands when you choose Valor. 
Here are some of the services that we offer in Cedar Hill:
Commercial Office Cleaning - For your employees to perform at optimal levels, you have to provide them with a clean working environment. However, maintaining your own cleaning staff may not be something you'd want to handle yourself. By hiring Valor Janitorial, you can maintain a tidy workplace without sweating it out. A clean place of business also builds trust. You'll make a good first impression on potential clients and increase your chances of winning new business by letting Valor Janitorial do what we do best.
Nightly Cleaning - We understand the unique needs of our customers in Cedar Hill. All our personnel is trained well to provide professional service and they are always supervised when they work on your premises. Apart from that, we use the most effective equipment to allow us to deliver outstanding cleaning work. 
Green Cleaning - As awareness about the importance of helping conserve the environment increases, more and more companies realize the need to contribute to the effort of environmental protection. We have a comprehensive New Green Clean process that provides environmentally-friendly cleaning products, training and processes, and equipment that help us deliver green cleaning services. 
Contact Valor Janitorial to Clean Your Office in Cedar Hill, Texas
Valor Janitorial is the leader in cleaning and janitorial services in Cedar Hill, TX. You can count on us to provide you with the most satisfying cleaning services. For a free estimate, please call 214-238-9550 or visit our contact us page to send us a message. 
Blogs related to Cedar Hill