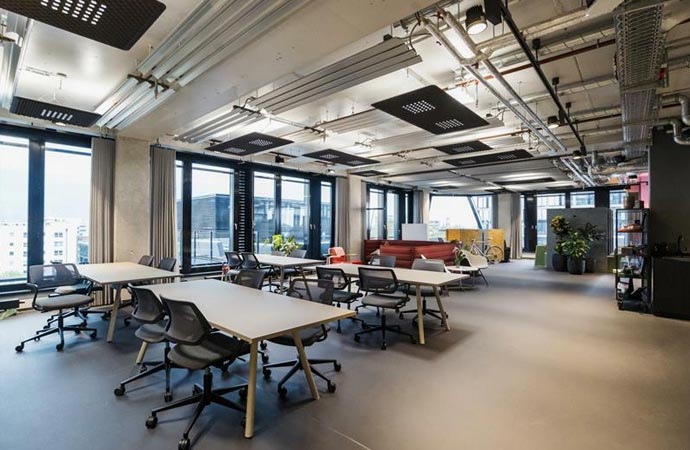 Janitorial Services & Office Cleaning in Fort Worth, Texas
Request a free estimate today!
If you want the best office cleaning and janitorial services in Fort Worth, TX, then look no further than Valor Janitorial. Our services are popular throughout the Dallas-Fort Worth Metroplex, where we clean more than 1 million square feet of floor space every single day. 
Valor Janitorial started as a humble, one-man operation in 2003. By 2014, the company had grown to the point that it served 100 businesses from various industries. What sets us apart from all other janitorial services companies out there is that we understand that each company has unique needs and we adjust our services to meet those particular needs.
Nightly Office Cleaning by Valor Janitorial Services in Fort Worth, TX
Nothing communicates professionalism better than a well-cleaned, organized place of business. By relying on Valor Janitorial for all your cleaning needs, you're always putting your best foot forward. Your clients become comfortable and your chances of winning new business increases by maintaining a clean, tidy office, shop or store. 
Your employees work better too if you maintain a tidy workplace. They increase their productivity and contribute more to the company's growth. Here are some of the services that we offer in Fort Worth:
Commercial Office Cleaning - An office looks and feels professional if it's clean, open, and uncluttered. You'll probably only do business with someone you trust, and one way of instantly gaining trust is by maintaining a clean office, shop, or store. Valor Janitorial is the expert in cleaning offices without disturbing your regular flow of business. We make sure that the contents of your workplace are secure while we work. 
Nightly Office Cleaning - We are a locally owned and operated business. That's why we have a deep understanding of the culture in Fort Worth. Our nightly office cleaning includes cleaning restrooms, vacuuming, collecting trash, dusting, and floor care. We train our personnel well and they are always supervised to ensure the high quality of work that we've become known for. 
Janitorial Service - You can rely on Valor Janitorial when it comes to janitorial services. Our prices are low particularly for medium to large office buildings. All of our cleaning crew are trained to maintain a tidy environment. At the same time, we use green products so you know that you're working with an environment-friendly company when you choose Valor Janitorial. 
Let Valor Janitorial Clean Your Office in Fort Worth
For all your cleaning and janitorial services needs, the only name to remember is Valor Janitorial. Our highly-trained staff can handle all kinds of cleaning and janitorial jobs including commercial carpet care, floor polishing, window cleaning, janitorial supplies, and environmentally-friendly services. For a free estimate or for inquiries, please all 214-238-9550 . You can also visit our contact us page online.