Eco-Friendly & Multipurpose Cleaning Products in Dallas-Fort Worth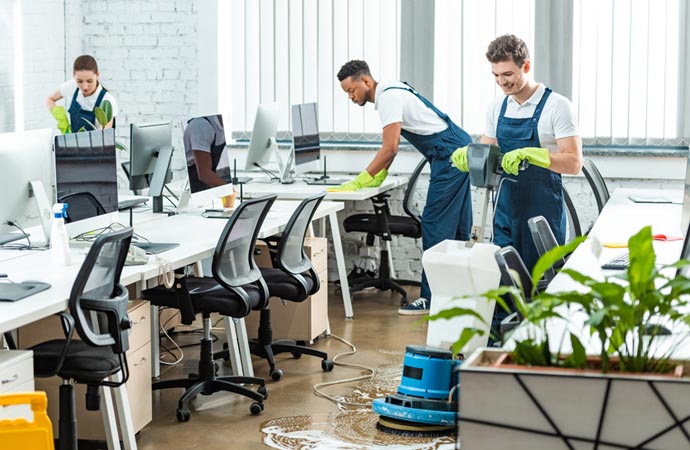 Harsh materials, pollution, chemicals can deplete clean air, soil or water, as well as become a health threat. Companies are becoming more accountable for their carbon or chemical footprint when it comes to commercial or household cleaners.
Valor Janitorial of D/FW offers green cleaning products to reduce the ecological emissions and enhance the overall health within residential or commercial properties. With cleaners that don't harm the environment, we are pleased to contribute to a cleaner and healthier world.
Call us today at 214-238-9550 to learn more about our green cleaning products, services and free estimates!
Why Choose Valor's Eco-Friendly Cleaning Products in D/FW?
A growing number of homes and companies are switching to more eco-friendly cleaning options to go with other choices such as solar panels, low-VOC paint on the walls and energy-saving appliances. For non-toxic cleaning materials, Valor Janitorial is an excellent choice for cleaning your home or office.
Features of Valor Janitorial Green Cleaning Products:
Better In-House and External Environments
Eco-Friendly Cleaning Products Safer For Children and Pets
Cleaner Air
Lower Risks
Cost Effective
Contact Valor Janitorial for Eco-Friendly Cleaning Products in Dallas
Finding the right eco-friendly cleaning materials can be difficult, but Valor Janitorial has green cleaning products and skilled cleaning technicians. We provide superior service in Addison, Bedford, Cedar Hill, Denton, Everman, Ovilla and other Dallas-Fort Worth cities.
Contact us for office cleaning, floor cleaning/polishing, commercial carpet cleaning and more. Valor Janitorial is skilled at cleaning hard-to-reach places where dust, dirt and grime hide from everyday cleaning. Your clean-and-green residence or business will look exceptional. Call 214-238-9550 or contact us online to learn more about our services throughout our D/FW service area.