Bank & Financial Institution Cleaning Services in Dallas-Fort Worth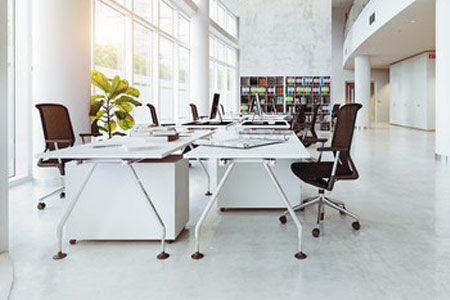 Clean, spotless and tidy. That's what any bank or financial institution expects of its cleaning service, and that's what Valor Janitorial provides. For banks and their clients and customers, the impact of a clean, professional atmosphere is crucial.
Valor Janitorial will keep your lobby tidy, windows sparkling and your employee and customer areas spotless. We'll help you preserve the quality reputation that your institution wants at a fair cost. Call 214-238-9550 today to learn more about our bank cleaning services and free estimates!
Valor Janitorial Bank Cleaning Covers The Bases in D/FW
Valor Janitorial will bring a clean, appealing atmosphere to your bank or financial institution that customers and employees appreciate. Features of Valor's bank cleaning services include:
Sanitize high-traffic and high-touch areas, fixtures, furniture, doors and doorways, teller stations and anywhere else that has a heavy public presence.
Respect the institution's need for security by expressing our presence and wearing visible identification.
Maintain a trustworthy appearance by keeping all public-facing surfaces to a level of like-new clean.
Keep break areas, restrooms, inner offices, meeting areas, lobby and waiting spaces their cleanest.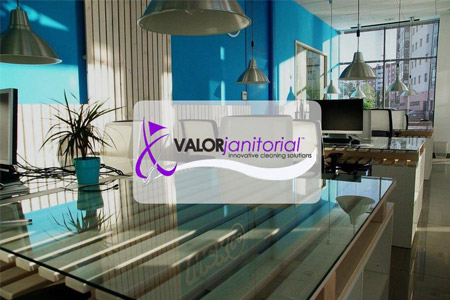 Why Banks and Financial Institutions in Dallas-Fort Worth Trust Valor Janitorial
Valor Janitorial wants your bank or financial institution to look its best every time a customer or employee enters, and we are consistently meticulous in our cleaning. Because we want to guarantee your total satisfaction, we know we have to gain your trust.
We background check our employees to and prepare them comprehensively for every cleaning challenge. We partner with every cleaning client to develop a customized plan for their specific challenges. Our superior cleaning services are ready for you in Addison, Bedford, Cedar Hill, Denton, Everman, Ovilla and throughout Dallas-Fort Worth.
Valor Janitorial cleaning packages begin with, but aren't limited to the following:
Dust removal
Spill or spot cleanups
Surface polishing
Vacuuming
Garbage removal
Bathroom sanitizing
Choose Valor for Bank & Financial Institution Cleaning in D/FW
At Valor Janitorial, we have tailored applications for banks, such as on-demand janitorial services, on-demand pest control and removal services for standalone remote ATMs. We know cleaning services are competitive, and we are prepared to offer the best service available to meet your needs and price point.
Contact us for office cleaning, floor cleaning/polishing, commercial carpet cleaning and more. Valor Janitorial is skilled at cleaning hard-to-reach places where dust, dirt and grime hide from everyday cleaning. Your bank or financial institution will look exceptional. Call 214-238-9550 or contact us online to learn more about our services throughout our D/FW service area.