Customized Floor Maintenance in Dallas-Fort Worth
When it comes to maintenance and protecting an investment, flooring is no exception. Your floors endure foot traffic, spills, and the weight of equipment and furniture on a daily basis. Customized flooring maintenance extends the life of your residential or commercial floors, while keeping the manufacturer's warranty intact.
Valor Janitorial is the most trusted company for customized floor maintenance in Dallas-Fort Worth. With multiple plans and options suited specifically to your individual needs, our highly trained and certified professionals can protect your investment and extend the life of your flooring.
Look no further than Valor Janitorial throughout the Dallas-Fort Worth Metroplex. Call 214-238-9550 or contact us online to learn more about customized flooring maintenance, and to arrange a consultation.
Why Valor For Customized Floor Maintenance in D/FW?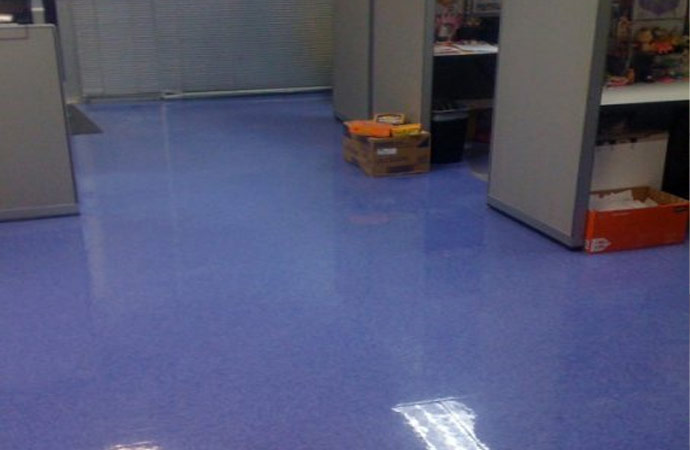 Avoid costly replacements: With customized maintenance that works for your space, protect your investment and extend flooring lifespan.
Warranty protection: Choose our commercial maintenance plan at your flooring installation, and we'll provide a warranty.
Rest easier: With a customized flooring maintenance plan, your floors last and save expense later.
Trust Valor For Customized Floor Maintenance in D/FW
Commercial cleaning has gone high-tech. Because of newer sanitation standards, the old mop and bucket have been replaced by new micro-fiber tools, environmentally safe products, and advanced  cleaning methods. Valor Janitorial leads the way in the evolving commercial janitorial services industry in Dallas Texas. We give the D/FW Metroplex a new approach to traditional cleaning. We call it The New Clean™ and would love to put it to work for your business.
24/7 emergency service
Free estimates
Locally owned
Insured up to $1,000,000
Contact Valor Janitorial today at 214-238-9550 to learn more about customized flooring maintenance, our professional cleaning and janitorial services, and to request a free estimate. We offer assistance in Alvarado, Burleson, Colleyville, Dallas, Fort Worth, Mesquite, Lake Worth, Kennedale, Lone Oak, Flower Mound, Richardson, Southlake, and throughout our Dallas-Fort Worth service area.