Expert Retail Store Cleaning in Dallas, Texas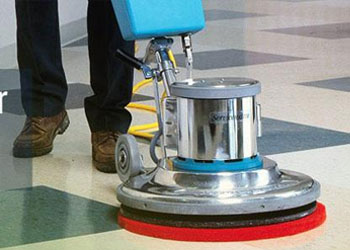 Whether you're running a shopping center, supermarket, or car dealership, Valor Janitorial has highly trained experts who stop at nothing to deliver unrivaled retail cleaning services to the people who matter most in your business – your customers.
To help you create a positive customer experience that boosts your brand, franchised business owners use our professional retail store cleaning service to combat dust, reduce disease-spreading germs and create a fresh-smelling shopping experience. Call us today at 214-238-9550 to learn more about our retail store cleaning service with free estimates!
With Valor Janitorial's retail cleaning service, you will receive:
An immaculate facility through cleaning practices that maximize efficiency
Dedicated and experienced support to handle any retail cleaning or janitorial challenge
24-hour operations support and measured inspections
Support teams and inspection staff to monitor your requirements day by day
Comprehensive cleaning services covering your entire outlet for all types of retail premises
Clean facilities, dust-free surfaces, and floors that shine can help create a positive customer experience and boost the reputation of your business. Customers are much more likely to visit your store again and recommend your business if you have clean, odor-free restrooms. At Valor Janitorial, you will receive the cleaning facilities which will help your retail business not only to boost but also to maintain and gain customers' positive reviews consistently.
Choose Valor Janitorial for Retail Store Cleaning in Dallas, TX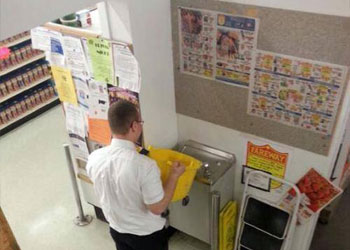 At Valor Janitorial, we offer affordable cleaning services so that you can focus on developing relationships with customers and providing them with a great shopping experience. Our team is happy to provide the best cleaning services possible to retail and showroom spaces across Dallas, Texas. We also provide cleaning for retail businesses in Addison, Bedford, Cedar Hill, Denton, Everman, Ovilla, and nearby cities.
Our experienced teams work around your retail store opening hours to make sure that each and every one of your stores is beautifully presented, consistently clean, and hygienic for your customers and staff. Clean stores not only benefit your customers but a working environment to be proud of helps build morale, performance, and productivity in staff too.
Count on Valor Janitorial for Retail Store Cleaning in Dallas, Texas
We pride ourselves in delivering our clients consistently high levels of cleanliness and hygiene that support their brands and ensure their customers have the experiences they demand. Our local Valor Janitorial teams are equipped with the materials and resources to clean and disinfect your retail store thoroughly which helps to minimize the spread of illness and infection.
Our expertise and experience are provided at competitive rates. With our employee training and quality guarantee, you can be assured of reliability and quality in what we deliver. You can also contact us for services such as office cleaning, floor cleaning polishing, commercial carpet cleaning, and more.
Due to the current threat of Covid-19, Valor Janitorial also provides emergency 24/7 deep cleaning services if your retail store requires them. So call us now at 214-238-9550 or send us a message to schedule our service right away.