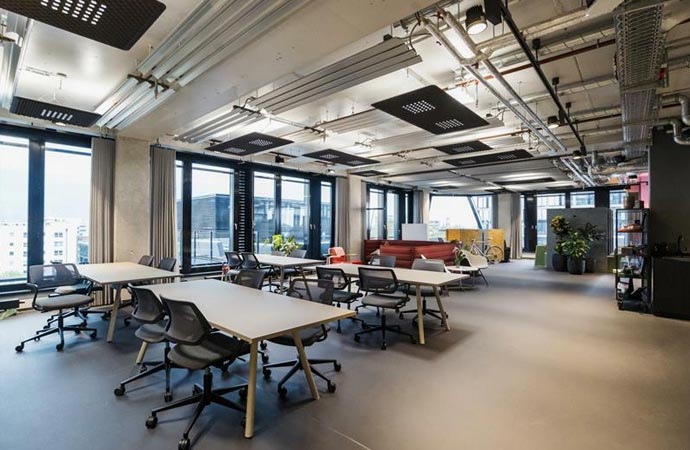 Professional Janitorial Cleaning Services in Coppell, TX
Request a free estimate today!
One of the problems businesses face when it comes to keeping an office clean and free from dirt is finding the right company to do the job. Some resort to hiring their own cleaning crew, which usually results in more expenses than cost savings. Others end up hiring companies that don't do what they need them to do to keep their offices clean.
To get the right kind of clean for your office in Coppell TX, there is only one company to trust and that is Valor Janitorial. In addition to having years of experience keeping various offices & commercial facilities clean, we also use state-of-the-art equipment and updated cleaning methods to ensure that your facility gets the kind of clean that it needs.
Reasons that Using the Right Cleaning Service is Important in Coppell, TX 
Keeping your offices clean at all times is not just to help give the right impression to your customers. It is also for the benefit of the people who work for you and for your business. When your facility is kept clean, your workers are not exposed to contaminants that can get them sick. This helps keep production at a high rate and your business operating at its optimal levels.
A clean facility also boosts morale, which also helps keep productivity levels high. This is why choosing the right cleaning company to help maintain the cleanliness of your offices is important. When your facility is pristine and spotless, your employees don't suffer from ailments that can affect productivity and they are happy to come to work to an office that is clean and smells fresh. 
Valor Janitorial's Office Cleaning Services in Coppell TX
Hiring Valor Janitorial to keep your offices clean is a good choice since you get a company that has been keeping facilities in the Dallas-Fort Worth Metroplex spotless for years. Not only are we armed with updated cleaning methods and modern cleaning equipment, but we are also insured up to $1,000,000. This means we take what we do seriously and your company will benefit from this dedication we have to our work.
The cleaning services we offer our clients include: 
Commercial Office Cleaning
Green Cleaning
Rely on Valor Janitorial as Your Office Cleaning Service in Coppell, Texas
Whatever your cleaning needs are in Coppell TX, the perfect choice to keep your office spotless is Valor Janitorial. Our cleaning crews use eco-friendly cleaning supplies to ensure that we don't harm the environment while we keep offices and other facilities clean. We also ensure that our cleaning materials don't produce harmful fumes. To get the clean that you want and need for your commercial facility and offices, call us at 214-238-9550 Contact Us page to schedule your free estimate.