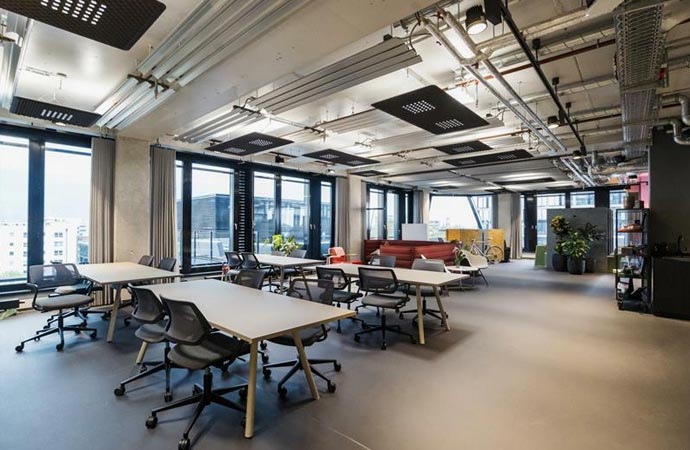 Reliable Office Cleaning Company in Haslet, TX
At Valor Janitorial, we provide unbeatable office cleaning and janitorial services in Haslet, TX, and in the rest of the Dallas-Fort Worth Metroplex. We are familiar with the unique needs of business owners in our service area and have developed our cleaning services to meet the standards of firms across different industries.
Truly, our team understands how crucial an organized and clean workplace is to the performance of any team and want nothing more than for people to be able to work without being distracted by dust and clutter. Let us take care of disinfecting and cleaning your office space so you can continue focusing on your work.
That's why Valor Janitorial has been helping commercial property owners in Wilmer, Celeste, McLendon-Chrisholm,  and other nearby areas maintain the cleanliness of their office spaces. Whether you need nightly deep cleaning or green cleaning, we're the team you can count on. In most cases, it's far more cost-effective to hire a contractor to clean your property compared to hiring your own in-house cleaning personnel.
Our team members are experienced and trained to handle any type of cleaning job. We also provide them with their needed tools and cleaning supplies so you don't have to worry about providing them yourself. Simply book our services, leave your building for us to take care of, and come back to a clean workspace the next day.
Valor Janitorial's Commercial Cleaning Services in Haslet, TX
Find cleaning services that suit your schedule and the nature of the business you own in Haslet, Texas when you hire us at Valor Janitorial. Our team can clean different types of facilities, including municipal offices, call centers, and buildings with multiple tenants. Our services include the following:
Janitorial Services – No need to hire your own janitorial staff when you can hire us instead to clean your commercial property on a schedule that works for you. Valor Janitorial specializes in commercial janitorial offices, which includes general cleaning and light maintenance work. Get in touch with us today so we can discuss your needs and agree on a cleaning schedule.
Office Cleaning Services - Our workers are equipped to ensure that your business looks and functions at its best by taking care of your office cleaning needs. We only use top-of-the-line equipment and techniques to do our work because we believe you deserve the best services possible when it comes to your business.
Carpet Cleaning – Let us help you make a great first impression by ensuring that your office carpet is well-maintained with our top-notch carpet cleaning services. Our team will shampoo and vacuum your carpets thoroughly so that they're always fresh and clean.
Contact Valor Janitorial for Office Cleaning in Haslet, TX
Valor Janitorial provides office cleaning services and more to business owners who are based in Haslet, Flower Mound, Cleburne, University Park, and other locations within our service area. Book our services today or request additional information by calling us at 214-238-9550 or leaving a message on our Contact Us page.