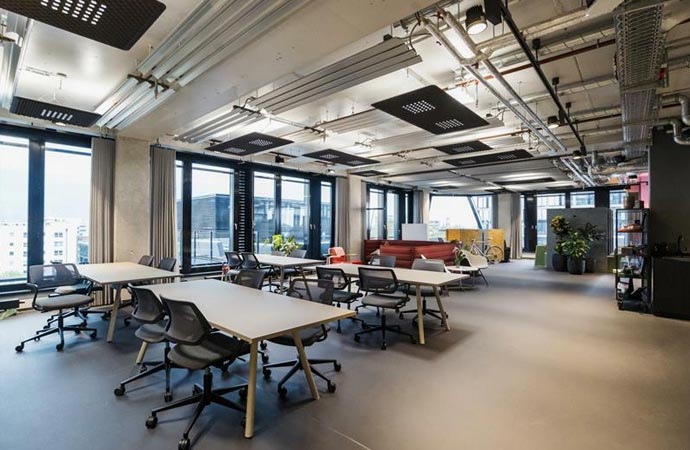 Office Cleaning and Janitorial Services in University Park, TX
The city of University Park, TX is located in Dallas County and is one of the wealthiest cities in Texas based on per capita income and was ranked 12th in Texas. If median income is taken into account, University Park ranked 2nd in the United States.
For businesses in University Park, you want to hold that same value in the look of your office or commercial property as you do in your city and Valor Janitorial is the leading provider of office cleaning and janitorial services in University Park. We take pride in providing cleaning services to various business establishments in fact, Valor Janitorial cleans more than 1,000,000 square feet every single day. We specialize in cleaning large offices but also cater to the needs of medical offices, network television facilities, manufacturing plants, high rise offices, and many others. We adjust to our customers' schedules and make our services available 24/7.
At Valor Janitorial, we understand that businesses require professional cleaning and minimal disruption. That's why we offer nightly cleaning services to minimize disruption while still offering the thorough cleaning that our customers have come to expect from us. Businesses will have industry secrets and expensive equipment which is why we train our cleaning professionals in confidentiality, so you can be sure that your secrets and equipment are safe with us.
Commercial Cleaning Services in University Park, TX
A lot of our customers are long-term customers. This is a testament to the quality of our service. We believe in good communication and we are always ready to listen to our clients. Here are some of our popular commercial cleaning services in University Park, TX.
Commercial Office Cleaning - When your place of business is clean and uncluttered, customers will associate your business with professionalism which encourages business. Your employees, too, will benefit and will likely be more productive because they will have fewer sick days if you maintain a clean workplace. Valor Janitorial offers commercial building cleaning services for any property in University Park.
Janitorial Services - We specialize in providing janitorial services to medium to large office buildings. We are the experts in janitorial services and can provide unbeatable prices. Our clients include call centers, manufacturing facilities, municipalities, small offices, educational facilities, and more.
Green Cleaning - Most businesses today are becoming more aware of their environmental impact and Valor Janitorial is no exception. Considering the volume of work that we do, the choices in cleaning materials that we make can have a significant impact. With our New Green Clean process, everything we use from floor mops to our cleaning products and equipment are environment-friendly.
Trust Valor Janitorial for Commercial Floor Cleaning and Janitorial Services in University Park, TX
Valor Janitorial also offers the best commercial floor cleaning and polishing services in University Park and Dallas, TX. So whether you need office cleaning, janitorial, environmentally-friendly cleaning solutions or other commercial cleaning services, you can trust Valor Janitorial. Want a free estimate? Please call 214-238-9550 or send us a message on our contact us page.
Blogs related to University Park