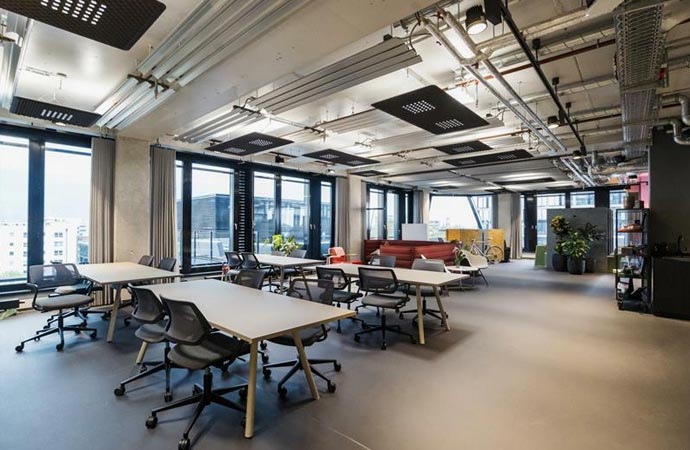 Commercial Cleaning in Farmers Branch, TX
As a business owner, you have the opportunity to positively impact your employees' health and safety, productivity, and job satisfaction. You can do this by keeping your workplace neat and tidy since this will help prevent the spread of vermin and pests. A clean workplace also helps employees focus more on their tasks, all while making them feel calmer and less anxiety-ridden. Orderliness in the workplace can also prevent accidents that can lead to serious injury.
In that regard, Valor Janitorial has been helping commercial property owners in Farmers Branch, TX, as well as in Euless, Haltom City, Pecan Hill, and other nearby areas in Texas when it comes to maintaining the cleanliness of their office spaces.
Whether your building needs an occasional deep cleaning or has to be tidied up after office hours, we're the team that you should hire. Indeed, going with a contractor like us to clean your property is a more economical option compared to hiring dedicated cleaning personnel.
Our team members are experienced and trained to handle any type of cleaning job. We also equip them with their needed tools and cleaning supplies so you don't have to worry about providing those items to them. Simply contact us to book our services, leave your workplace to our care, and you'll be happy to come back to a clean environment the very next day.
We Provide A+ Commercial Cleaning Services in Farmers Branch, TX
Valor Janitorial provides full-service cleaning for different types of commercial businesses, including sporting complexes, bottling and food facilities, high-rise firms, and others. Here are some of the services that we provide to clients in and around Farmers Branch, TX:
Janitorial Services – Every workplace requires some cleaning from time to time to remain conducive to productivity. If you're too busy to do it yourself or lack any in-house cleaning staff, Valor Janitorial can help. We provide general cleaning and light maintenance work. Contact us today so we can arrange a schedule that works for you.
Floor Cleaning and Polishing – We clean all types of floors, including floors with tiles, wood, concrete, and marble. Your floor adds to the aesthetic appeal of your building and is one of the first things that a first-time visitor or potential client will notice. Hire Valor Janitorial to help you make an extraordinary first impression. Let us take care of cleaning your floors and making them look good as new. We clean all types of floors, including those made of tiles, wood, concrete, and marble. 
Carpet Cleaning – Treat your carpets as if they're clothes for your commercial building. Much like the way your wardrobe can affect people's perception of you, the way that your carpets look can make a significant impact on how people see your company. Let us ensure that your office space is always looking its absolute best with our top-notch carpet cleaning services. With our help, we can professionally shampoo and vacuum your carpets so that they're always fresh and clean.
Contact Valor Janitorial for Office Cleaning in Farmers Branch, TX
Business owners who are based in Farmers Branch, DeSoto, The Colony, Sunnyvale, and other locations within our service area trust Valor Janitorial for their office cleaning needs. Call us at 214-238-9550 or leave a message on our Contact Us page for any and all questions and bookings.
Customer Reviews from Farmers Branch
Blogs related to Farmers Branch