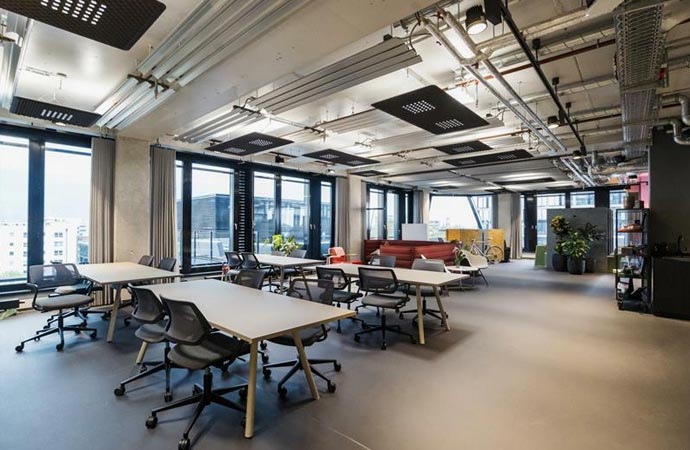 Commercial Cleaning Company in Everman, TX
For any space to be conducive to productivity, it needs to be clean and organized. People tend to be affected by their surroundings, to the point that it influences the way that they act.
Indeed, a clean office space encourages people to work harder, as there are fewer distractions in the form of unpleasant smells and sights. Also, employees who are in a well-kept space are less likely to fall or slip due to any mess or clutter strewn around the area, meaning there won't be any disruptions to their days. 
However, you may not always have the time to clean your office space yourself. And while hiring an in-house cleaning crew is one option, it can also be rather costly. It might be more economical to book the services of a cleaning company that can disinfect, reorganize, and declutter your workspace.
At Valor Janitorial, we know the nuances of working in Everman, TX, as well as in Joshua, Westlake, Aubrey, and the rest of the DFW area in TX. When it comes to knowing how to clean a commercial property, we're the team that you can depend on.
We understand the specific needs of different types of businesses and industries, allowing us to provide top-notch cleaning services as a result. We also know that, depending on the nature of your work, you may be storing sensitive information in your workplace. For this reason, we train our staff to adhere to our strict confidentiality rules and to ensure that our activities will not disrupt your work. When you hire us, you can rest assured that your equipment and facility are safe with us.
Cleaning Services in Everman, Texas
It's best to find cleaning services that suit the nature of your business in Everman, Texas. At Valor Janitorial, we work on all sorts of commercial spaces, from small offices to large buildings. Our services include the following:
Janitorial Services – Every workplace requires some cleaning from time to time. If you're too busy to do the task yourself or lack any in-house cleaning personnel in the office, Valor Janitorial can help. We provide general cleaning and light maintenance work under this type of service. Contact us today so we can arrange a schedule that works for you.
Carpet Cleaning – Think of carpets as the clothes of your commercial building. That's because the way that they look can affect the first impression that your property gives to first-time clients and customers. Let us ensure that your office space is always dressed for success, so to speak, with our top-notch carpet cleaning services. We'll shampoo and vacuum your carpets thoroughly so that they're always fresh and clean.
Floor Cleaning and Polishing – Many business owners often make the mistake of neglecting the floors of their office space in favor of maintaining other areas of the workplace. However, your floor needs regular cleaning to increase the aesthetic appeal of your workspace and to prevent people from slipping and falling. Hire our team at Valor Janitorial to take care of cleaning your floors and making them shine like new.
Our team understands the nuances of how to clean different kinds of facilities in various industries. We clean all kinds of commercial buildings, including manufacturing plant, daycare centers, and law offices.
Get in Touch With Valor Janitorial for Office Cleaning in Everman, TX
Find out why business owners who are based in Everman, Cockrell Hill, Roanoke, Campbell, and our other service area locations trust Valor Janitorial for their office cleaning needs. Call us at 214-238-9550 or leave a message on our Contact Us page for questions and bookings.