Ceramic Tile Cleaning Services in Dallas-Fort Worth
Ceramic remains a popular flooring material because, in addition to its appealing look, it is reasonably inexpensive and long-lasting. Ceramic tiles are commonly used on kitchen floors, but they may also be used on kitchen walls, bathroom floors, and even complete wet rooms. There are some usual issues with ceramic floors which should be noticed and taken care of for maintenance.
If you live in Dallas, Fort Worth, Frisco, or other surrounding areas and feel that you need to clean your ceramic tile floor in your home or office you can count on us. We can provide you with the best cleaning service with our experts. You can call us today at 214-238-9550 for further information.
Cleaning Services Provided by Valor Janitorial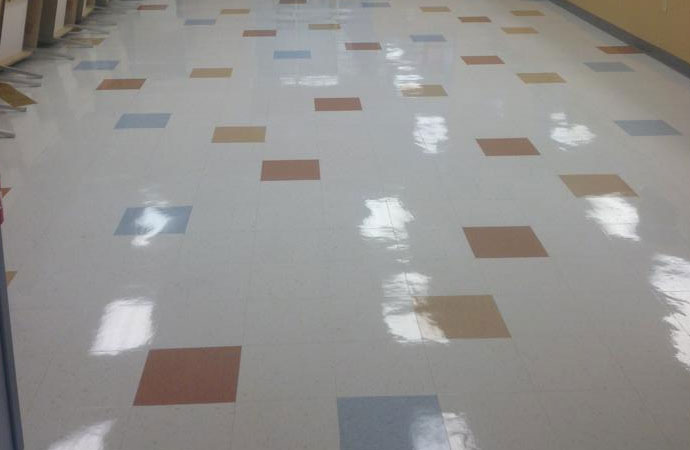 Our company is the top source of tile floor cleaning services. With a skilled staff, specialized equipment, and a dedication to quality, we have everything we need to restore or clean your tiles to their original state. We provide free estimates and will also provide recommendations based on the type of tile, its condition, and any other pertinent criteria. We offer the most sophisticated and cutting-edge commercial cleaning services in North Texas.
Why Choose Us for Ceramic Tile Cleaning Services?
Our company provides 24/7 emergency services to our clients
We provide free estimates
Our company is locally owned
Insured up to $1 Million
We have modern equipment and the best methodologies in the industry
Rely on Us For The Best Ceramic Tile Cleaning in Dallas, Fort Worth & Plano
We are the most dependable company to call when it comes to cleaning services. Especially for medium- to large-scale office complexes, our rates are competitive. Our whole cleaning crew has been trained to maintain a clean for your tile. Please contact us at 214-238-9550 or you can visit us click here to make an appointment today with Valor Janitorial.