Professional Janitorial Company in Lake Worth, TX
For a variety of reasons, a filthy workplace or house may be a nuisance. The stench of overflowing trash cans is unbearable. Work surfaces that are covered with crumbs and other sticky materials might make it difficult to do your job effectively and not to mention, it creates an unhealthy work environment. Valor Janitorial, a well-known and professional cleaning company, is a good option whom you can rely on with full trust.
When it comes to cleaning your ceramic tile floors, carpets, restrooms, events and office buildings in Lake Worth, TX, you can rely on Valor Janitorial to get the job done. With the help of our janitors and cleaning professionals, we can give you the greatest cleaning service possible. You may reach us at 214-238-9550 if you'd like to schedule our services.
Why Choose Valor Janitorial for Professional Cleaning?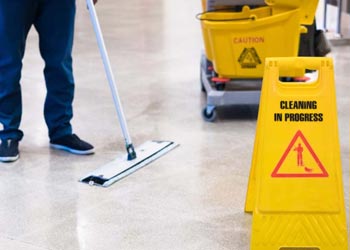 Valor Janitorial is always determined to provide the premium service to their beloved clients that they solely deserve. Here is how we do it -
Commercial Cleaning for Workplaces and Institutions: Our service is not limited to a single commercial space, we do extensive cleaning in high-security technology enterprises, corporate offices, schools, warehouses, and other businesses.
Certified Cleaning Technicians: Those who work on our commercial cleaning team get extensive training that includes written materials, classroom instruction, and hands-on experience.
Extra Benefits: In addition to a highly trained team of specialists, quality control measures, continuing service, regular follow-ups, and 24-hour emergency assistance are all included in all commercial cleaning services supplied by us.
Rely on Valor Janitorial for Commercial Cleaning in Lake Worth, TX
Valor Janitorial has always provided high-quality service to this industry. We provide excellent services like Office Cleaning, Commercial carpet cleaning, floor polishing and more in Lake Worth, TX. Don't hesitate to call us at 214-238-9550 or contact us online if you want the finest cleaning service in Lake Worth and surrounding areas!