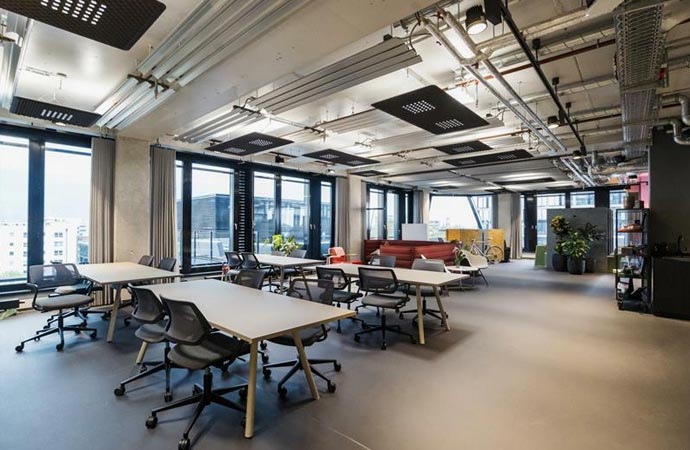 Commercial Cleaning Services in Frisco, TX
In the Dallas-Fort Worth area, there's only one name you should trust when it comes to office cleaning services, commercial cleaning services, and janitorial services. Valor Janitorial is proud to be locally owned and operated. Our crews also have successfully cleaned more than 90 million square feet of commercial space at local offices and manufacturing facilities. We offer 24/7 on-call emergency services and customized cleaning solutions for a number of clients, including security-sensitive technology companies, offices, schools, and more in Frisco, Texas. 

Why Choose Valor Janitorial?
Green is in. The standards for commercial cleaning are shifting towards more environmentally-friendly and ecological solutions, with Valor Janitorial leading the move. With the mindset of preserving the environment for generations to come, Valor Janitorial has developed a Green Clean process that provides training and education for our crew members as well as environmentally-friendly cleaning products, mops, matting, and equipment. We seek to provide the safest, greenest cleaning solutions possible. Whether your company's goal is to become more ecologically friendly or to earn LEED certification, our services can assist you.
Valor Janitorial offers more than just quality and environmentally conscious cleaning solutions; we pride ourselves on reliable services and a strong reputation with testimonials from hundreds of satisfied clients. Our commercial cleaning crew members receive rigorous training that includes written, classroom, and hands-on instruction in order to provide the best services possible to all our customers. Each and every Valor Janitorial team that comes on-site is prepared to tackle all kinds of cleaning jobs, big or small. 
Our Services
At Valor Janitorial, we offer a number of commercial cleaning solutions to suit every need. 
Call Valor Janitorial Now
To inquire about the best in innovative cleaning solutions, Contact Us online or give us a call at 214-238-9550 . Free estimates are available within our service area, including Frisco, TX. You can trust that Valor Janitorial strictly adheres to modern sanitation standards and our teams use only premium, environmentally-friendly cleaning products, and state-of-the-art methods. It's called The Ne