Professional Commercial Cleaning Service in Haltom City, TX
Maintaining a clean and organized work environment is essential. Studies have demonstrated that employee productivity rises when the workplace is kept clean. Neat and organized surroundings are also more appealing to prospective customers.
Valor Janitorial can provide a comprehensive range of janitorial services to our Haltom City, TX clients. As well as providing excellent results and service, we offer affordable cleaning services for office buildings.
Call 214-238-9550 to speak with a representative about our janitorial and cleaning services, or to get a free estimate.
Services We Offer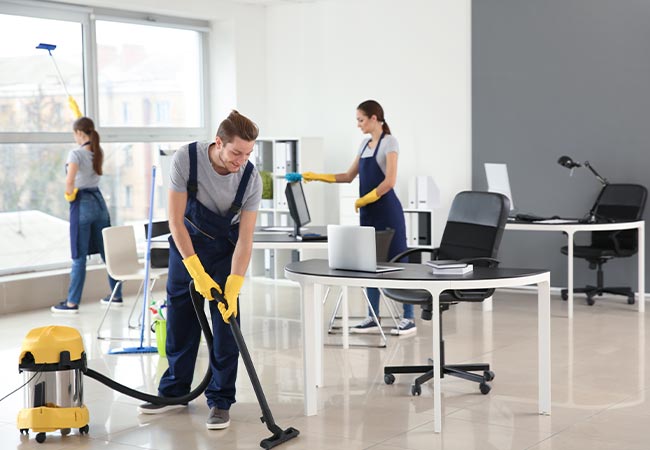 While hiring a cleaning company might seem costly, instead it can save money. Your own cleaning crew would require training, equipment, and benefits. Valor Janitorial takes care of all this for you. Our all-inclusive Haltom City service includes:
Why Valor Janitorial Should Be Your First Choice
We have many reasons why you can trust us and choose us:
24/7 Emergency Service
Free Estimates
Micro-fiber Tools Used
Eco-friendly Products
Expert Team
Reliable Service
Contact Valor Janitorial for Cleaning Services in Haltom City
When it comes to cleaning and polishing, no one beats Valor Janitorial! Our expertise, modern equipment, and best practices in the business makes Valor Janitorial a fine choice for floor cleaning in the DFW area. So, If you live in Haltom City, TX, and need a quality cleaning service or FREE ESTIMATE, then don't hesitate to call 214-238-9550 or contact us online.
Additional Services by Valor Janitorial in Haltom City, TX
Our ultimate goal is to provide your office with a wide range of cleaning services which are:
Also, see Our Process for cleaning services and customer satisfaction.
Blogs related to Haltom City