Business Move In/Out Cleaning in Dallas, Texas
When a business or an organization moves from an old workspace to a new one, the need for commercial cleaning often becomes a priority. No employee wants to unpack their old dirt in the new workspace. Our professional cleaning service offers peace of mind from start to finish!
Customers in Dallas, Arlington, and other cities in DFW can rely on Valor Janitorial for a comprehensive range of janitorial services. We specialize in big and medium-sized buildings, and our rates can't be beat! So when you need to move your business to a new location, Valor Janitorial can take care of the whole cleaning process. Call us at 214-238-9550 for more information.
Why Choose Valor Janitorial?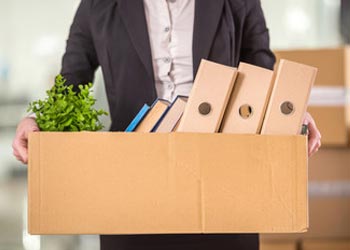 Valor Janitorial is committed to excellence. Here are the reasons why you can count on us for your commercial cleaning needs:
Organized Team: Cleaning workspaces on a large scale can be stressful if the crew members lack direction. That's why we maintain a strict set of protocols to keep our crew organized and complete the task efficienctly.
Our Success Rate: We aim to please our clients. We have successfully cleaned more than 90 million square feet of commercial space!
24/7 Emergency Response: Call us anytime! We guarantee results will support you in your time of need.
Choose Valor Janitorial for the Best Cleaning Services
We understand the importance of offering the best service to our customers. With our commercial janitorial and office cleaning, Valor Janitorial can meet your needs in Dallas, Texas, and the surrounding cities in the DFW Metroplex. Call 214-238-9550 or contact us online today!