Wax & Finish Removal Services in Dallas-Fort Worth
For residential or commercial properties, you want your tile or laminate wood floors to look their best. Wax buildups cause a yellow or dingy discoloration, and wax & finish removal helps make these surfaces keep that like-new appearance. Some tile floor care products, including tile soaps and mop-on finishes, promise to keep your floors looking shiny. But over time, the sticky, acrylic wax builds up, giving floors a dull look.
Valor Janitorial helps you remove old wax layers and freshen up your floor with the most professional wax & finish removal services. Our professional technicians use the tools and process to gently and effectively cut through the hazy wax buildup, leaving clean, sparkling floors, and saving you time and money.
Look no further than Valor Janitorial in the Dallas-Fort Worth Metroplex. Call 214-238-9550 or contact us online to learn more about wax & finish removal, or to arrange a consultation.
Deep Cleaning and Refinishing By Valor in D/FW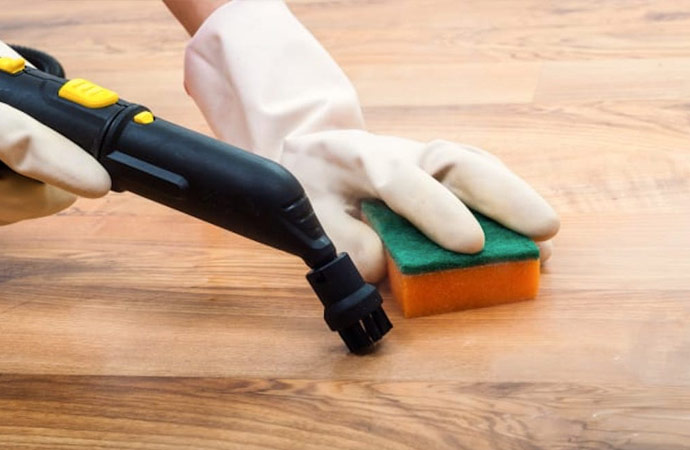 If your wood or laminate floors need more beyond intensive cleaning, our deep clean and refinish option might be right for you, in addition to wax & finish removal. It offers all the benefits of our deep clean service, leaving your floors cleaner than ever, and also refinishes the floor to an even, beautiful sheen of gloss or satin. Our Valor Janitorial expert technicians apply a refinishing coat that protects your laminate floor from wear and dirt, and makes it truly shine.
Trust Valor For Wax & Finish Removal in Plano, TX
Commercial cleaning has gone high-tech. Because of newer sanitation standards, the old mop and bucket have been replaced by new micro-fiber tools, environmentally safe products, and advanced cleaning methods. Valor Janitorial leads the way in the evolving commercial janitorial services industry in Dallas Texas. We give the D/FW Metroplex a new approach to traditional cleaning. We call it The New Clean™ and would love to put it to work for your business.
24/7 emergency service
Free estimates
Locally owned
Insured up to $1,000,000
Contact Valor Janitorial today at 214-238-9550 to learn more about laminate floor cleaning, our professional cleaning and janitorial services, and to request a free estimate. We offer cleaning assistance in Alvarado, Burleson, Colleyville, Dallas, Fort Worth, Mesquite, Lake Worth, and throughout our Dallas-Fort Worth service area.