Janitorial & Cleaning Service for Medical Facilities in Dallas/Fort Worth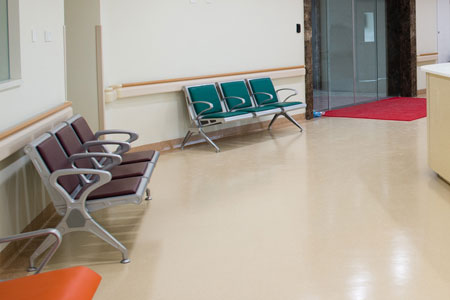 Clean medical facilities have decreased risks of hospital-acquired infections (HAI) for patients while still providing a comfortable and secure work atmosphere. High scores or reviews for cleanliness bring more appointments or patients.
Valor Janitorial knows especially during a pandemic, you need the best medical facility cleaning service to keep infections from spreading in your facility. Medical cleaning is more than clear windows and mopped floors; it's about thorough cleaning and disinfection, providing the safest, most sanitary facility -- as well as peace of mind for patients, medical workers and all staff.
Valor Janitorial is the pro at disinfecting surgical surfaces. We use superior quality hospital cleansers and disinfectants and strict hygiene procedures, from the waiting room to operating room.
Valor Janitorial Offers the Highest Level Disinfecting Services For the Following:
Hospitals
Dental Clinic
Optometric Offices
ER Centers
Doctor's Offices & Clinics
Clinical Lab
Nursing Home
Specialized Clinics
Mental Health Clinic
Community Health Center
Rural Health Clinics
Dialysis Clinics
Mobile Clinics
Surgical Centers
Blood Transfusion and Donor Center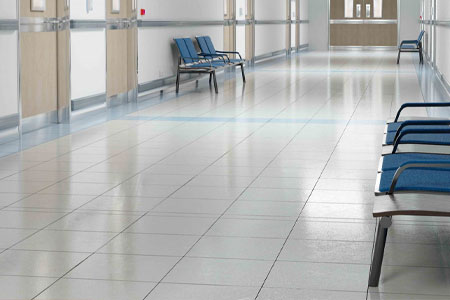 Valor Janitorial is DFW's Leader For Medical Facility Cleaning
At Valor Janitorial, we use superior, hospital-grade cleaning solutions to make your medical facility, contamination-free, sterile and safe. Valor knows heavy foot traffic at medical facilities requires around-the-clock cleaning because new patients form their first impressions in these areas.
Patients, doctors, and nurses should have the cleanest atmosphere, and at Valor Janitorial, our work instills confidence in that. We provide premium medical facility cleaning services across Dallas, Fort Worth, Arlington, Richardson,  Plano, Garland, Irving, Grand Prairie, Carrollton, Rockwall, Frisco, Mesquite, Denton, and throughout the D/FW Metroplex.
Contact Us for Medical Cleaning Facilities in Dallas, TX
Our Clean Team staff is proud of all the local hospitals, clinics, surgical centers, veterinarians, and other healthcare facilities that depend on us for cleaning services to clean, disinfect, and keep their environment safe for patients and employees.
Valor Janitorial is also available for office cleaning, floor cleaning polishing, and commercial carpets cleaning services. We are skilled at hard-to-reach or difficult cleaning jobs to make your facility exceptionally clean and safe. Call us at 214-238-9550 or contact us online.