Commercial Cleaning & Janitorial Services in Dallas, Texas
Valor Janitorial is proud to offer a wide variety of janitorial services to our clients in Dallas, Texas. We specialize in janitorial services for medium to large office buildings and we offer it at an unbeatable price. Our Dallas, Texas service area includes all major business parks and industrial districts in the DFW metroplex. Including office parks in Dallas, Fort Worth, Arlington, Richardson, Plano, Garland, Irving, Grand Prairie, Carrollton, Rockwall, Frisco, Mesquite, McKinney, Denton and all the surrounding areas in North Texas.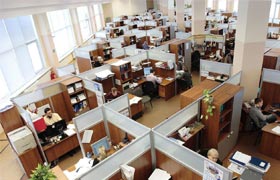 All Valor Janitorial workers are trained to maintain a clean and sterile environment while using our environmentally friendly New Green Clean service. We serve many types of businesses. Our Dallas commercial cleaning services are used to clean and maintain millions of square feet of commercial office space and manufacturing facilities throughout the Greater Dallas / Fort Worth metroplex.
Regardless of the types of office cleaning or janitorial services your business requires, all Valor Janitorial Services come complete with:
A trained team of professionals
Quality control
Continuous customer service
Routine follow ups
24/7 Emergency support
Professional Cleaning Services We Offer
---
Janitorial Services and Office Cleaning Services by Industry
Valor Janitorial offers commercial cleaning services to many types of facilities and businesses in Dallas, and currently helps clean and maintain millions of square feet of commercial office space and manufacturing facilities. Our qualified staff can provide you with a customized cleaning program to meet the exact needs of your facility ensuring a clean, organized, and sanitary working environment.
Types of Facilites Served
Commercial Buildings
Property Management Companies
Large Single-Tenant Facilities
Manufacturing Facilities
Technology and High Security Buildings<
Call Centers
Municipalities
Museums and Sporting Complexes
Educational Facilities
Medical Facilities
Small Offices
and much more!
If you have any questions about janitorial or cleaning services for your property in the Greater Dallas - Fort Worth, TX Metroplex, contact Valor Janitorial today at 214-238-9550!