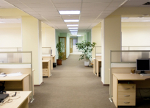 Keeping your building clean isn't a piecemeal affair. Office cleaning and janitorial services should cover every square foot of a structure so pests, germs and fungi don't spread and cause health issues to office workers and building occupants. Valor Janitorial understands this basic concept and offers single tenant building cleaning services that are tailor-fitted to your needs.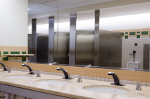 Whether you're using your building for commercial or residential purposes, our experienced and trustworthy cleaning experts will know exactly what to do. Our team members are highly trained, extremely knowledgeable and equipped with state of the art gear, enabling them to deliver a level of cleanliness that's unrivaled in the Dallas-Fort Worth area. Our cleaning processes are guaranteed to be safe and effective while taking up as little time as possible to apply. This means you'll have as little downtime as possible when we go to your place and tidy it up.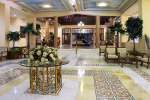 We provide the most advanced and state-of-the-art commercial cleaning services in North Texas. Please call our friendly and knowledgeable staff for a free estimate. Or, if you like, contact us with any of our easy to use website contact forms.
---
Valor Janitorial is the leading provider of tile floor cleaning and polishing services in the Dallas-Fort Worth area. Valor's many years of experience, modern equipment and best methodologies in the industry, make them the top choice for floor cleaning need in DFW.
Valor Janitorial offers commercial carpet cleaning and floor cleaning and polishing in the Dallas-Fort Worth area. Please contact Valor Janitorial for a FREE estimate today. You'll be glad you did!