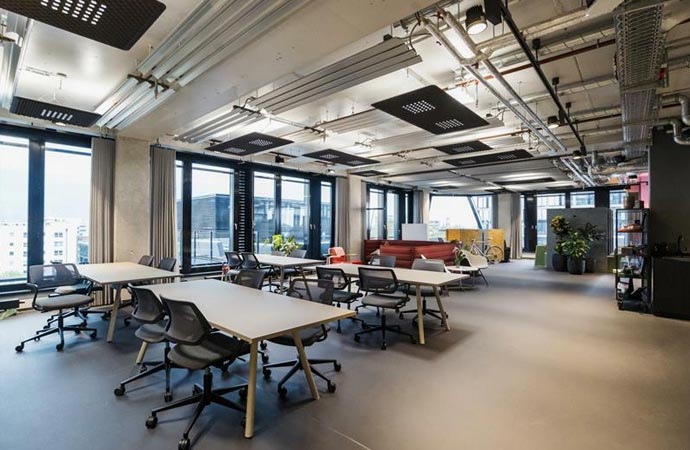 Commercial Cleaning Services in Benbrook, TX
An unkempt office is not a place that is fit to work in. Any office with piles of trash, unswept dirt, and unattended clutter can harbor all kinds of pests and allergens. Additionally, employees are more likely to slip or fall as a disorganized work area is more accident-prone.
On the other hand, a clean and well-maintained office space is more conducive to work and productivity. Since employees are not distracted by dust, clutter, and generally unpleasant sights and smells in the work area, they can better focus on their tasks for the day and meet their goals.
Keeping a workplace clean is easier said than done, especially if you don't have an in-house cleaning crew. While there are perks to hiring your own janitorial team, booking regular cleaning services from an independent contractor can be more economical. In Benbrook, TX and other TX areas such as Kennedale and Saginaw, Valor Janitorial provides prompt and non-obtrusive commercial cleaning services.
We take pride in our team's ability to clean any kind of office space, from private institutions to public buildings. Our cleaning crew can come at a time that is most convenient for you and your employees, whether that's early in the morning, late at night, or even on weekends. Just tell us what your needs are and how regularly you want your space to be cleaned, and we'll take care of the rest.
Dependable Cleaning Services in Benbrook, TX
At Valor Janitorial, we are proud of the wide range of services that we provide for commercial clients. We have general cleaning services and more specialized cleaning services because we understand that each business is different. Texas residents, including those who are based in Benbrook, can book our cleaning experts for the following services:
Janitorial Services – You don't need to hire your own janitor to clean your building. Just book our team's services instead! We provide exceptional general cleaning services and light maintenance work for medium and large commercial spaces.  Whether you need to remove chemical residue and scuff marks or have to take care of some water damage, you can count on our cleaning crew to get the job done.
Office Cleaning Services – Like any kind of property, your office space or facility will benefit from regular and thorough cleaning. Our cleaning experts will keep your commercial property cleaned and maintained to ensure your own team's optimal performance. 
Floor Cleaning and Polishing – Since floors are subject to a lot of foot traffic and are often on the receiving end of spills and other unwanted debris, they need to be cleaned regularly. Otherwise, dirty floors can pose several safety and health hazards for you and your team. We will design a floor maintenance program that's tailor-made to your company's needs so that your floors will always be spick-and-span.
We provide these services and more for commercial spaces such as sporting complexes, high-security buildings, and food and bottling facilities.
Contact Valor Janitorial for Office Cleaning in Benbrook, TX
If you're based in Benbrook, Krum, Ovilla, Pilot Point, and other locations within our service area, you can depend on Valor Janitorial for all of your cleaning needs. Call us at 214-238-9550 or leave a message on our Contact Us page for inquiries and bookings.
Blogs related to Benbrook