Theater Cleaning in Dallas, Texas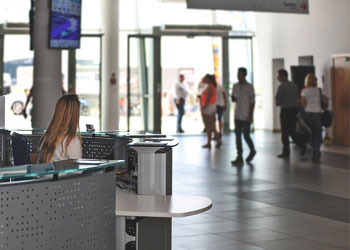 If you are a theater owner or manager, you are well aware of how difficult it is to keep your movie theater cleaning up to your patrons' expectations.
In the entertainment and culture industries the cleanliness of foyers, ticket areas, bars, washrooms, and all the public areas of your building will make a contribution to the overall impression that your customers receive.
Valor Janitorial will provide a comprehensive cleaning specification which is delivered to auditoriums, foyers and washrooms, back of house areas, offices and projection rooms. Periodic works including carpet and seat cleaning, hard floor polish works, window and high-level cleaning are also provided. Mobile teams provide rapid responses for any unexpected or emergency incidents.
Call now at 214-238-9550 to learn more about our theater cleaning service and get a free estimate!
Why Choose Valor Janitorial for Theater Cleaning in DFW, Texas?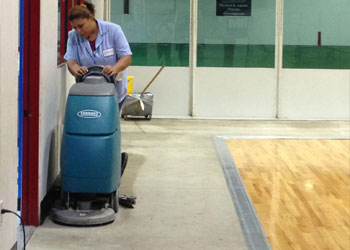 24/7 Service: Nights, weekends and holidays, you still need janitorial services, and we'll consistently provide them
Hands-on supervisors and accessible management to meet your janitorial needs quickly and effectively
Advanced safety training with the most advanced and latest equipment
Full range of services offered: From nightly cleaning to regularly scheduled carpet cleaning and hard floor maintenance
With Our Theater Cleaning Service You Will Get:
NO Sticky Floors
NO Trash Under Seats
Microfiber Mops
Fresh and Sanitized
Count on Valor Janitorial for Theater Cleaning in DFW
Valor Janitorial will provide a complete cleaning service for every part of your entertainment venue, including public areas and those that are for staff only. We can also carry out work when the venue is closed, or in the case of theatres and cinemas, in between individual performances. Cinemas and theatres often require specialist cleaning, such as food preparation areas. Where this is the case, our fully trained and professional teams can provide deep cleans to regular contract professional and effective cleaning to the very highest standards, and in accordance with all relevant legislation.
We provide service in Addison, Bedford, Cedar Hill, Denton, Everman, Ovilla and nearby cities. Our senior management regularly visits sites and attends site meetings to engage with managers and encourage a collaborative approach, we have found this improves standards and ultimately the experience for the customer. A quarterly review is carried out to monitor all areas of the contract, this assists in providing a circle of continuous improvement. We also provide cleaning for office cleaning, floor cleaning polishing, commercial carpets cleaning, etc. Call us at 214-238-9550 to get our services or contact us online.