Moldy Grout Cleaning Services in Dallas-Fort Worth
Tile grout is where mold is most often found. Ceramic, stone and other tile is typically used in areas where moisture is abundant, such as kitchen backsplashes, shower enclosures, bathroom floors, etc. The porous nature of grout makes it particularly susceptible to mold growth.
Valor Janitorial helps you remove moldy grout and freshen up your tile with the most professional moldy grout cleaning services. Our professional technicians use the tools and process to gently and effectively cut through moldy grout to leave clean, mold-free tile floors, tub and shower walls and other grout surfaces.
Look no further than Valor Janitorial in the Dallas-Fort Worth Metroplex. Call 214-238-9550 or contact us online to learn more about moldy grout cleaning, or to arrange a consultation.
Why Valor For Moldy Grout Cleaning in Dallas-Fort Worth?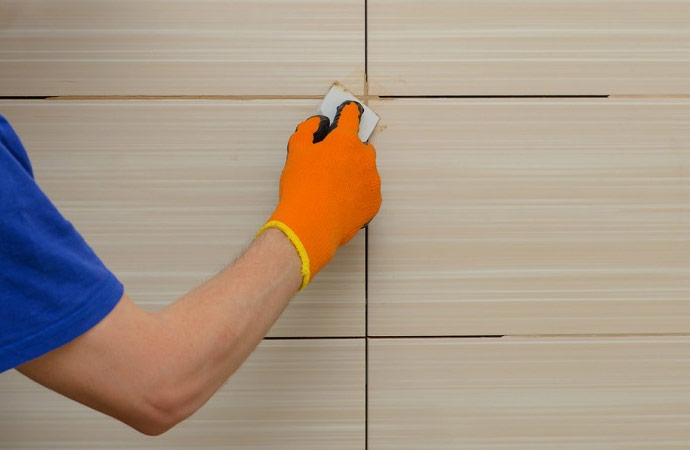 Even the best tile grout-cleaning routine in your shower can leave those lines begging for extra attention. Mildew and mold are commonly seen between shower tiles, breeding quickly in the perpetually wet and humid atmosphere. If you have light shower grout, you'll see those first spots, then bigger areas, and hopefully you can catch it before it gets out of control.
If you have dark grout, it can be much more easily disguised and become a bigger health hazard. For moldy grout that just won't come clean, the experienced professionals at Valor Janitorial are your superior, most dependable solution for moldy grout cleaning.
Trust Valor For Moldy Grout Cleaning in Arlington, TX
Commercial cleaning has gone high-tech. Because of newer sanitation standards, the old mop and bucket have been replaced by new micro-fiber tools, environmentally safe products, and advanced cleaning methods. Valor Janitorial leads the way in the evolving commercial janitorial services industry in Dallas Texas. We give the D/FW Metroplex a new approach to traditional cleaning. We call it The New Clean™ and would love to put it to work for your business.
24/7 emergency service
Free estimates
Locally owned
Insured up to $1,000,000
Contact Valor Janitorial today at 214-238-9550 to learn more about moldy grout cleaning, our professional cleaning and janitorial services, and to request a free estimate. We offer cleaning assistance in Alvarado, Burleson, Colleyville, Dallas, Fort Worth, Mesquite, Lake Worth, and throughout our Dallas-Fort Worth service area.