Bank & Financial Institution Cleaning in Dallas, Texas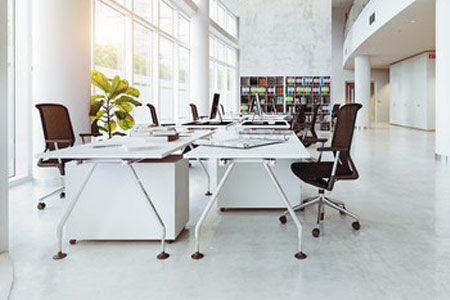 In today's dynamic and fast-paced banking landscape, it is critical to sustain a professional atmosphere that entices clients and consumers to return time and time again.
We understand that appearance is crucial, and Pro Clean Janitorial Facility Service is here to help you ensure that when clients step through your doors, they are entering a banking facility that is new, clean, and sanitary.
Enlist our bank cleaning services today to leave a positive impact on your bank customers. Valor Janitorial's expert bank cleaning services will help you restore your customers' confidence.
Valor Janitorial will keep the lobby tidy, your windows shining, and your employee areas just as spotless. We assist you in preserving the quality reputation that your institution wants at a fair cost.
Call at 214-238-9550 today to know more about the service with free estimates!
Benefits of Bank Cleaning Service
You might assume that commercial cleaning services are one-size-fits-all, but this is clearly not the case. A bank or financial institution's cleaning requirements vary from those of a classroom, store, or government house.
Valor Janitorial's specialists appreciate the particular demands of banks and provide cleaning services that are tailored to provide you with all of the advantages of specialist bank cleaning services.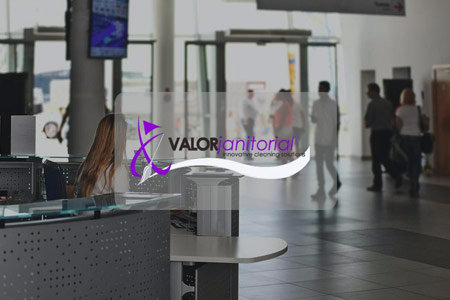 Allow Valor Janitorial to create a cleaner, more appealing atmosphere at your bank if you want to attract more customers and help employees be more efficient. Valor Janitorial's bank cleaning facilities will provide the following:
Remove germs from the money that is taken into your building by thousands of hands every day.
Respect the institution's need for strict protection by expressing our presence and wearing visible identification.
Maintain a trustworthy appearance by keeping all public-facing surfaces sterile.
With sanitary break rooms, you can give workers a break.
Why Choose Us for Cleaning in Dallas, Texas
Valor Janitorial knows what it takes to keep the institution running well and looking its best at all times. The secret is good consistency, which we provide to all of our financial institution customers. Banks know they can rely on us to clean their buildings meticulously every time, ensuring that their customers never step in their doors to find a filthy lobby.
We recognize that our services are just as valuable as the individuals who provide them. We do background checks on all of our workers to ensure that they are as trustworthy as you are. We have comprehensive preparation to ensure that all of our cleaning technicians are trained to take on every cleaning challenge.
For the purpose of cleaning up the Bank and Financial Institutions, it is always advisable that you take assistance from our bank cleaning team as we provide a premium service across Addison, Bedford, Cedar Hill, Denton, Everman, Ovilla and nearby cities.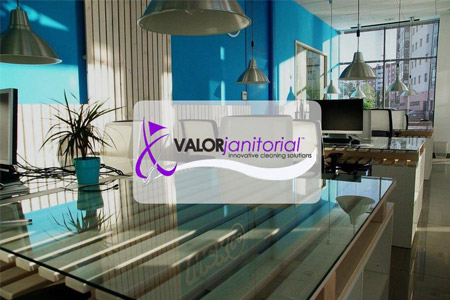 Our janitorial process also ensures that we do our best. We partner with and potential customer to develop a customized cleaning schedule based on their individual cleaning specifications and challenges. Then we flesh out the strategy by deciding who will do the job and what tools and materials they will need.
All who works with the client is given job-specific instruction to ensure that it is completed correctly. User feedback is welcomed in order to help us improve. The end product is consistently high-quality work that meets or exceeds the client's needs.
Our basic packages include but are not limited to:
Dust removal
Spill cleanup
Surface polishing
Vacuuming
Garbage removal
Bathroom sanitizing
We Understand your Cleaning Needs
Valor Janitorial is prepared to offer answers to all of the facility's needs. Valor Janitorial has created tailored applications for banks, such as on-demand janitorial services and on-demand pest control and removal services for standalone remote ATMs around the world.
Our owner-operators have a competitive opportunity to offer the best service possible. Valor Janitorial 's qualified quality assurance representatives program and bly motivated cleaning experts will ensure your full compliance with all of your cleaning needs.
In addition, you can also contact us for office cleaning, floor cleaning polishing,  commercial carpets cleaning services. Valor Janitorial is expert in high level cleaning for removing dust, dirt and grime from these hard to reach places, so that your location can look exceptional and be as safe as possible. So hurry up and call us at 214-238-9550 or contact online to avail our top notch services.