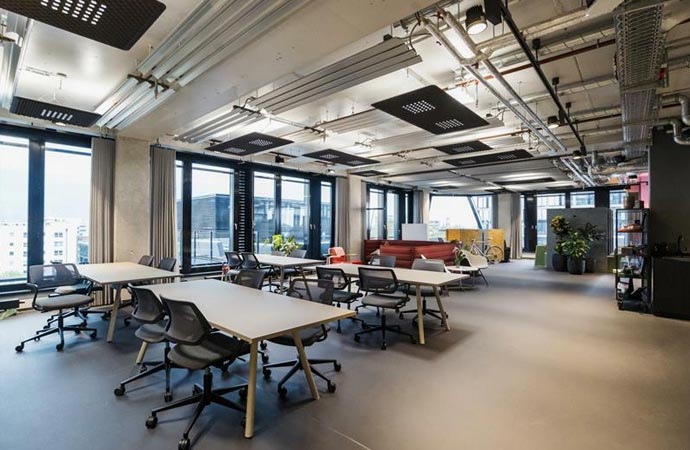 Office Cleaning & Janitorial Services in Dallas, Texas
Request a free estimate today!
Please tell us about the Janitorial Service that you need and your facility location and a good time to contact you. Send us a note!
The importance of maintaining a clean and tidy office cannot be overstated. Many studies have shown that a clean work environment increases the productivity of employees. Customers, too, will have a better impression of an organized, tidy workspace.
However, hiring a full-time cleaning team can be impractical. In Dallas, TX, it is a better option to work with Valor Janitorial, the best provider of office cleaning and janitorial services.
We are so highly-trusted in the janitorial business that we are able to clean more than 1 million square feet of office space every single day. We work with medical offices, network television facilities, manufacturing plants, education and museum facilities, high rise offices, and property management buildings.
At Valor Janitorial, we focus on nightly cleaning to minimize disruption to your workforce. When you choose Valor Janitorial, you are choosing to keep an immaculate, attractive work environment with no extra effort from your staffers.
Nightly Office Cleaning & Janitorial Services by Valor Janitorial Services in Dallas, TX
Hiring and training your own cleaning staff actually costs more money. When you hire Valor Janitorial, we take care of all your cleaning needs. You don't even have to worry about purchasing cleaning supplies or equipment. Here's a list of some of the services we offer in Dallas.
Commercial Office Cleaning - If your customers are comfortable when they visit your office, your chances of closing a sale increases significantly. When your office looks clean, open, and uncluttered, it gives off the aura of professionalism. Trust only Valor Janitorial for professional commercial office cleaning. We are experts at cleaning offices while minimizing interruptions and making sure that the contents of your office are secure.
Nightly Office Cleaning - We deeply understand the needs of our customers in Dallas. You can count on our night office cleaning, which includes restroom sanitation, vacuuming, trash collection, dusting, and floor care. All our personnel is highly-trained, and there's always a supervisor with them on-site to ensure high-quality work all the time.
Janitorial Service - We are the experts when it comes to janitorial services. We specialize in medium to large office buildings, and our prices cannot be beaten. All our workers are trained in maintaining a sterile environment while using environmentally friendly materials. We can provide our clients with a team of professional cleaners, quality control, continuous customer service, routine follow-ups, and 24/7 emergency support.
Trust Valor Janitorial to Clean Your Dallas Business Today
With our many years of experience serving customers throughout the Dallas-Fort Worth area, we know the importance of keeping your office clean while minimizing disruption to your business. For a free quote about cleaning your business in Dallas, please call 214-238-9550. You can also send us a message via our contact us page.
Customer Reviews from Dallas
Testimonials from Dallas
Testimonial from Lantower Properties in Dallas, TX
We are Lantower Properties, and we have been using Valor Janitorial since June 2009. When we first met the owner, Brandon, we knew his company was very professional and they would take care of our needs. Their commercial cleaning service is just
Completed Jobs from Dallas