How to Maximize Floor Cleaning by Using the Right Vacuum Cleaner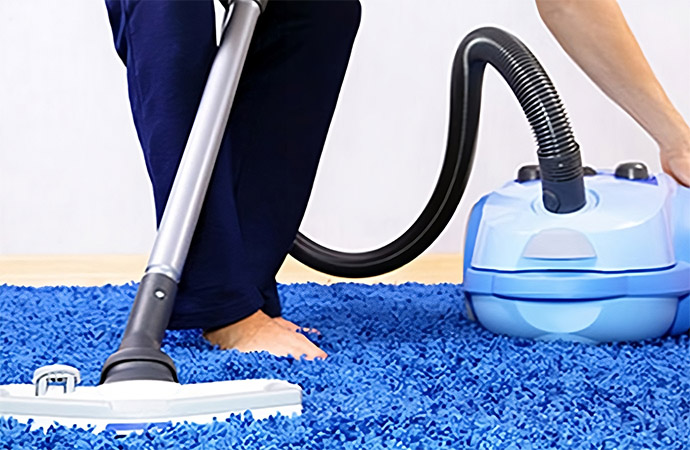 Maximizing floor cleaning is simple, if you know how to choose the proper vacuum cleaner to match the type of floor that you have in your home or office space. Hardwood floors are elegant and add beauty to any home. What's excellent about a wood floor, though, is that it's very easy to clean. Keeping your wooden floor sleek and shiny becomes a simple task when you use the right type of vacuum cleaner.
Forget About Ordinary Vacuums
If you've recently moved into a new home with hardwood flooring, you may be reluctant to find the best vacuum right away, especially if your trusty old vacuum cleaner is still perfectly functional. The problem is that vacuums are designed more for carpets and may scratch or hurt your hardwood floor. Traditional vacuums have roller brushes with very thick bristles that can leave scratches, and can cause the dirt and debris to spread everywhere, making it even harder to clean up.
The vacuums specially designed for carpets tend to have wheels made of plastic which not only scratches your hardwood floor, but also lacks any padding to soften the impact of damage.
Choose The Best Hardwood Vacuum
Stay away from rolling brushes and stick to a vacuum that allows you to switch out the brushes, so you can appropriate the brush attachment to the type of flooring that you have. At the very least look for a vacuum that allows you to switch off the brush to make sure It doesn't spin.
Look for the vacuum with rubber wheels and extra padding so your floor will stay scratch-free and smooth as glass.
Vacuum Cleaner for Tile Floors
Whether you have glazed, unglazed, mosaic, marble, porcelain or any other kind of tile, you'll find that each simply needs a vacuum with good suction, air filters and a strong scrubbing system.
Upright Vs. Canister
An upright vacuum cleaner is easier to move around than the cylinder type. However, what's good about the cylinder vacuum is that they have longer hoses and are much easier to use, even for teenagers. Both vacuum cleaner types have rotating brushes, and are easily turned on and off for maximum convenience when cleaning surfaces.
Tiles are hardier than hardwood and resist a lot of damage, but to keep your tiles smooth and scratch-free, read the manual to check if the vacuum you have purchased is suitable for tiles. And if you have children or pets that keep dragging mud and dirt into the house and all over your precious tiles, a rotating brush attachment will make it much easier to clean up after them without damaging the tiles.
For storage, the cylinder vacuum cleaner's hose can be stored away inside the actual unit, and the upright and cylinder vacuums have the same cleaning options, so it all boils down to personal preference and the size of your storage space.
We hope that this article has been helpful for your floor and vacuum needs. If you would like more information or need additional help in choosing the perfect vacuum cleaner, this is where we at Valor Janitorial come in. If you're located in the surrounding areas of Dallas, Texas and are in need of our services, call 214-238-9550 now. For the Dallas-Fort Worth areas, we also offer various janitorial and floor cleaning and polishing services. You can also reach us by going to our contact page here.