Tile & Grout Steam Cleaning in Dallas-Fort Worth, Texas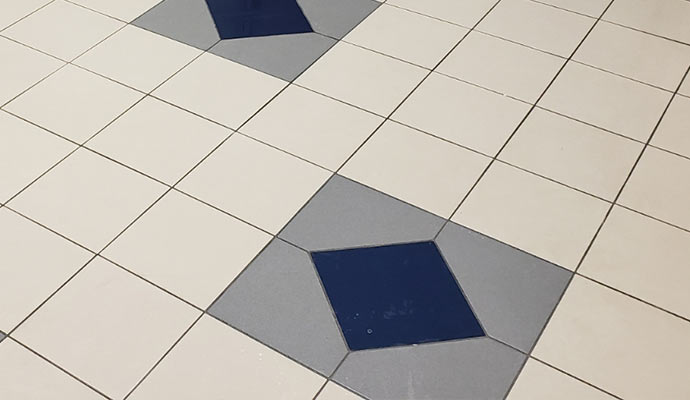 Dirt and grime that slowly accumulate onto grout and tiles are stubborn to clean. Regular mopping cannot remove such impurities. Moreover, the porous surface on them makes them even harder to clean. Valor Janitorial's proven steam cleaning techniques can remove even the toughest stains and dirt from tile & grout. Transform your old-looking floor into cleaner, fresher, and more attractive. We are available 24/7 in Aubrey, Frisco, Irving, Kennedale, and nearby areas across DFW Metroplex & Texas. Give us a TODAY at 214-238-9550 or Contact us online for professional tile & grout cleaning services.
Detailed Tile & Grout Cleaning Service in Cedar Hill & Frisco
Tile & grout have a porous surface that easily traps dirt over time. Regular mopping can clean your floor but cannot reach the stubborn stain and grime. Gradually, your floor will start to look old and dirty. However, Valor Janitorial can help you clean your tile & grout floors to the detail. We only use products that are free of harsh and harmful chemicals to ensure your safety. Our team cleans every surface of your property without leaving a sticky residue or wetting your fabrics and floors. Enjoy a much cleaner and comfortable floor with our exclusive floor cleaning & polishing services in Texas.
---
Additional Floor Cleaning & Polishing Services from Valor Janitorial
Valor Janitorial has been offering cleaning and polishing services for a variety of flooring options. Decades of experience have enabled our team to handle even the most extreme floor conditions. Whether you need tile & grout cleaning for your home or commercial property, you can completely count on us!
Check out our recently Completed Jobs for more information about our quality of service.
Count on Valor Janitorial for Effective Tile & Grout Steam Cleaning
We have the expertise, experience, and resources to make your tile & grout floor squeaky clean and new again. We are the leading tile cleaning & polishing company in Dallas-Fort Worth, Texas. When it comes to steam cleaning, our team can offer you an exceptional cleaning service that you will be satisfied with. Call us at 214-238-9550 for a free estimate and begin the cleaning process today!