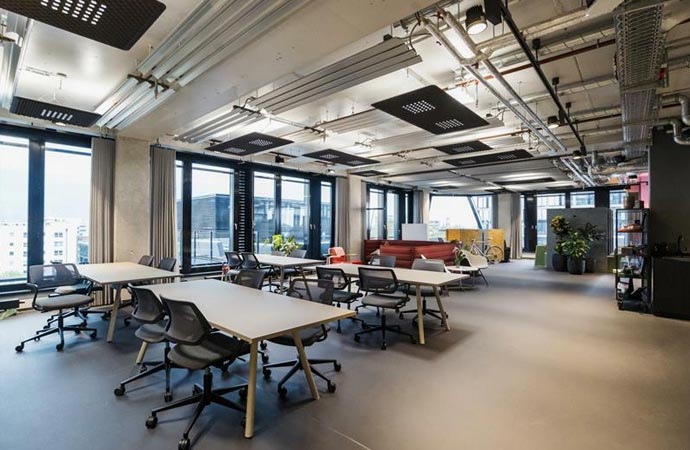 Professional Janitorial Services in Irving, TX
In order for your company to have pristine and clean offices, these need to be properly maintained by a company that specializes in keeping such establishments clean. In Irving TX, the company that you can trust to do this is Valor Janitorial. We are a cleaning and janitorial company that provides business with a variety of cleaning and janitorial solutions that are a cut above the rest.
Our years of industry experience has made us into the industry authority that we are today. This allows us to provide our customers with the kind of professional janitorial and office cleaning services that they truly deserve. Our high-quality services in Plano TX and the surrounding areas allows companies to focus on growing their business while we focus on keeping their offices pristine.
As a locally owned and operated company, we make sure that our customers are satisfied with what we give them and we guarantee this by letting them know we are an insured company. This shows that we stand by our stamp of quality and we guarantee that your cleaning needs are being provided by a company that believes in quality.
So far, our cleaning services has cleaned and is currently maintaining millions of square feet of commercial and manufacturing space all throughout Irving and the DFW area. We also insist on using only high-quality cleaning materials and strategies that are kind to nature. This means that we are not only bent on keeping your offices clean but also in keeping the environment free of waste that stems from regular cleaning products.
We are proud to be the cleaning company of choice by many companies in Irving TX, and these include security-sensitive technology companies, schools, manufacturing companies, and many more. We make it a point to offer our clients customized cleaning solutions that ensure they get the kind of clean they want and expect for their business.
Cleaning Services by Valor Janitorial in Irving TX
Our superior janitorial and cleaning services consist of the following offerings:
Janitorial Services – we offer regular cleaning service for your facility using environmentally safe products and cleaning methods.  
Office Cleaning – our team of cleaning professionals can help keep your offices spotless from day to day with the use of our state-of-the-art cleaning equipment.
Floor Cleaning Polishing – Don't let your floors look dingy and dirty. with our team of floor cleaning experts, your floors will look almost as good as new.
Commercial Carpet Cleaning – keeping your carpets clean requires the help of professionals every few months. This will help to keep not only your carpets clean but also the indoor air quality of your office at optimal levels.
Window Cleaning– your windows need attention too and our team of cleaners can take care of this for you.
Your Choice Cleaning Service in Irving, TX
How your office and place of business looks is a reflection of how you treat your customers and how you value their business. When you have a clean office, your customers know that you have keen attention to detail and don't settle for anything other than the best in everything that you do and provide. To help you achieve the cleanliness that radiates such a vibe, trust only Valor Janitorial in Irving, TX.
---
90 million commercial square feet cleaned shows you just how dedicated and trusted we are in the cleaning industry. Contact us today at 214-238-9550 and schedule your free assessment and estimate. 
Completed Jobs from Irving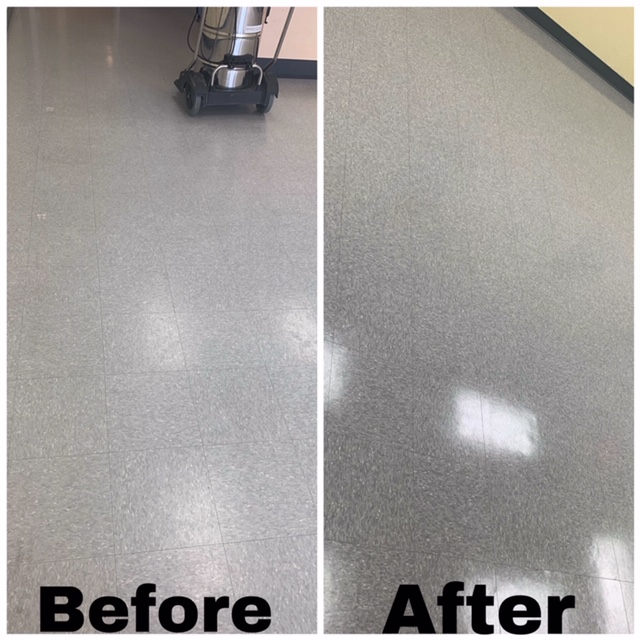 Buff and wax flooring
June 12, 2019
Buffing and waxing the hallways of this School/Academy was a great opportunity the Valor team had. The floor had just gotten dull and dirty through the years. We were able to come in and buff the floors removing all the grim. Then finished the tile floor off with wax for a clean shine.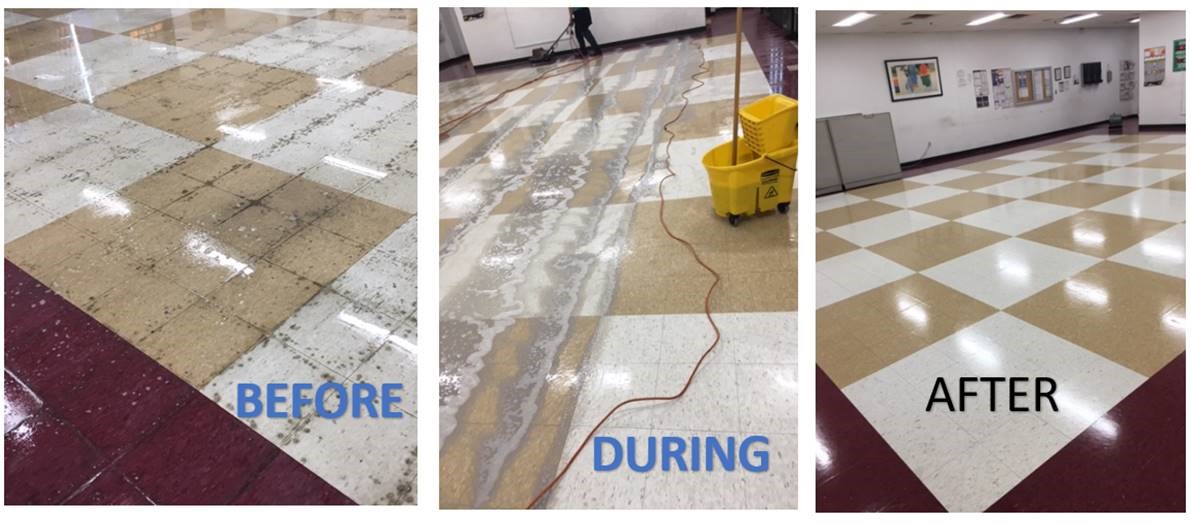 Floor stripping and restoration
March 16, 2019
These pictures of a high traffic break room/cafeteria that is in a manufacturing plant. Over the years the glue had started to come through the tile. We were able to get in there and strip the all the finish off of the floor and get a deep scrub/cleaning done on it.