Maintaining Your Clean Tile & Grout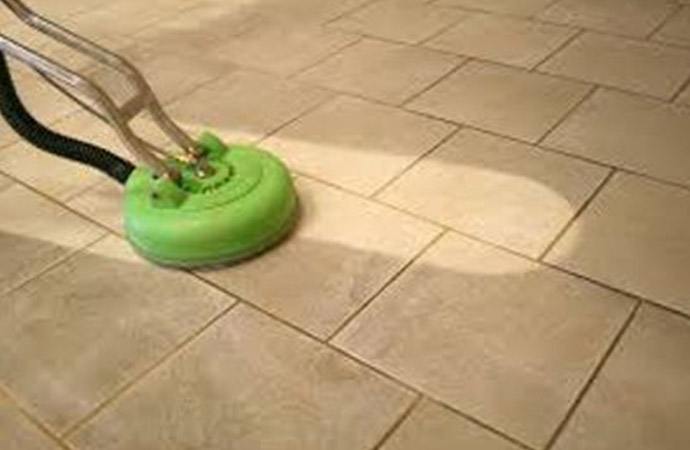 Newly installed tile and grout is a pleasure to behold. The pristine whiteness of the grout and the shiny appearance of your new tiles will bring a smile to your face. Ideally, every homeowner would love to keep tiles and grout looking as great as it looked the day it was installed.
Sadly, over time, the newness of your tile and grout will disappear and evidence of constant use, as well as exposure to dirt and dust, will leave its mark. How can you keep your tile and grout as clean as the day it was installed? We've got some ideas.
Ways to Keep Tile and Grout Pristine
Keeping tile & grout clean and looking as good as new is no easy feat. Grout, in particular, is very difficult to keep from discoloring over time. That is because grout is porous and easily traps dirt and attracts molds if conditions are right.
To prevent your tile & ground from becoming dingy and dirty, here are some things you can try:
Have sealer applied to your grout – Because grout is porous, it easily absorbs moisture and dirt. Sealing it will remove the porous nature of your grout, helping it remain as clean as possible. A different type of sealer will prevent moisture and dirt from penetrating it. The difference? A topical sealer coats the top of your grout. A penetrating sealer, on the other hand, fills in the pores of your grout to make it less porous. This helps your grout repel not only water but also oil-based liquids that may stain it.
Take extra care in cleaning your grout and tiles – When you clean your tiles & grout, make sure to use clean rags and mops. This is particularly important if you choose not to seal your grout. Using a dirty mop or rag to clean tiles with unsealed grout can cause dirt to enter your grout. As much as possible, use clean rags and a clean mop when wiping down your tiles and grout.
Have your tiles and grout cleaned professionally – Another way to recapture the luster of newly installed tiles and grout is to contact a professional for help. You can get your tiles and your grout to look as good as new with cleaning companies that offer a tile cleaning service. In Dallas, Texas, the company to call for this is Valor Janitorial. We can help restore and maintain the fresh look of your tile floors and walls with our tile cleaning service.
In addition to tile cleaning, we can also help you restore your tiles' original look with our tile floor refinishing service. We can even restore, clean, and maintain floors in high traffic areas. To get our help, all you need to do is to contact us online or give us a call at 214-238-9550 and we will send over one of our specialists to provide a free estimate.