Professional Commercial Cleaning Service in Kennedale, TX
To better serve our Kennedale, TX clients, Valor Janitorial is pleased to provide a wide range of janitorial services. Affordability, superior results, and complete customer satisfaction are all hallmarks of our janitorial services for commercial buildings.
We have cleaned over 90 million square feet of commercial space in the Dallas-Fort Worth, including Kennedale, over the past decade. There are several industries we work with, including large office buildings, hospitals, and medical offices as well as sporting complexes, church cleaning as well as many others.
You can rely on us if you need cleaning services. So, don't hesitate to call us at 214-238-9550 or contact us online. 
Cleaning Services By Valor Janitorial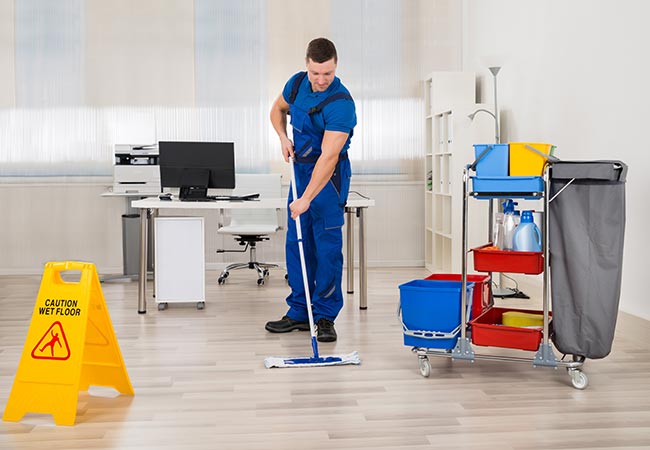 With years of experience, we offer a wide array of services to your convenience. The team we have is well trained and skilled. They do cleaning services with professional hands. Have a look on the services we provide:
Save Your Money And Time By Contacting Valor Janitorial For Cleaning Service
Our cleaning services have been used by high-security technological businesses, corporate offices, schools, warehouses, and more. Training for our commercial cleaning crew members includes both written and classroom teaching as well as practical training. Quality control, ongoing client service, regular follow-ups, and 24/7 emergency help are all included in Valor Janitorial's commercial cleaning services for businesses. We offer a FREE ESTIMATE in our service areas. So, if you are still looking for a professional and reliable cleaning service provider, don't be late to call us at 214-238-9550 or contact us online.
Additional Services by Valor Janitorial in Lake Fate, TX
Our ultimate goal is to provide your office with a wide range of cleaning services which are:
Also, see Our Process for cleaning services and customer satisfaction.
Blogs related to Kennedale