Professional Church Cleaning in Dallas, TX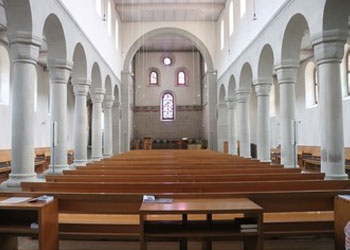 A clean place of worship not only improves the facility's image to current attendees but also helps to invite in new followers. Religious buildings operate around ever-changing schedules. Premises may be open on weekends and only certain days of the week, making it vital to have a professional religious building and church cleaning service that offers optimal flexibility backed by the highest level of service.
Keep your religious facility disinfected and looking its best with our reliable & affordable church cleaning services. Valor Janitorial protects your congregants and your religious facilities with a regulation-compliant church cleaning service.
Contact us at 214-238-9550 and get to know more about Valor Janitorial's church cleaning service with free estimates!
Choose Valor Janitorial for Church Cleaning in Dallas
Professional church cleaning services will be far more comprehensive than the services of someone whose only cleaning background is cleaning their own home. Our cleaning pros can address the seating areas, doorknobs, bathroom facilities, and even the floor to be sure everything is clean and a healthy environment has been attained.
At Valor Janitorial, our commercial cleaning services are customized to fit the needs of each of our clients. We are experienced with the extra considerations that church cleaning involves and can schedule cleaning based on your particular needs. We utilize eco-friendly cleaning techniques and products to make your church a safe environment for all who come to it for spiritual guidance and prayer.
How Church Cleaning Service Works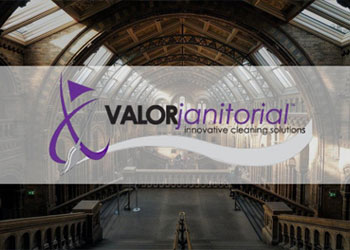 Many churches use in-house staff to handle cleaning services. At Valor Janitorial, we work with these individuals to deliver the highest quality results. Our commercial cleaning team focuses on the toughest tasks that require specialized equipment and professional-grade cleaning solutions.

Our religious facility cleaning services start with a consultation. One of our cleaning industry experts talks with you about your cleaning needs and your religious facility. We consider your objectives and budget, as we develop a weekly or monthly plan.

Our cleaners guarantee that our customized cleaning will never interrupt your services, events, or business. We strive to minimize downtime, whether we are cleaning church pews or vacuuming carpets. Our team respects your place of worship and works tirelessly to streamline the commercial cleaning process. In addition, you can also contact us for office cleaning, floor cleaning polishing, and commercial carpets cleaning services.
Valor Janitorial is the Authentic Church Cleaning Company for DFW
For the purpose of cleaning up the church facility, it is always advisable that you take assistance from our church cleaning team as we provide a premium service across Addison, Bedford, Cedar Hill, Denton, Everman, Ovilla, and nearby cities.
Maintaining a safe and healthy environment inside the church, which is a religious place of worship, is important thus hygiene must be taken care of at all levels. So you must look to hire the services of our church cleaning services as the kind of work we produce is worth appreciating indeed for the church maintenance. Valor Janitorial in high-level cleaning for removing dust, dirt and grime from these hard-to-reach places, so that your location can look exceptional and be as safe as possible. So hurry up and call us at 214-238-9550 or contact us online to avail our top-notch cleaning and janitorial services in North Texas.