Warehouse Cleaning in Dallas, Texas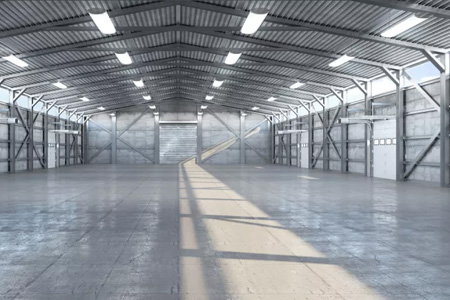 High volume buildings, such as factories, delivery centers and warehouses, must run constantly 24 hours a day, 365 days a year, and we will help you accomplish that goal as a dependable cleaning partner with over 15 years of experience in this field.
Do you know that slip-and-fall injuries cost 95 million workdays per year? Improper cleaning products and techniques can harm the finish of the floor, resulting in slick surfaces. Valor Janitorial will assist you in cleaning the floors in your facility. Our Owners are prepared to tackle the room and they have the necessary resources and processes.
Call at 214-238-9550 to know more about our service with free estimates!
We Provide Comprehensive Warehouse Cleaning in Dallas, Texas
Our staff will assist you if you need to clean an atmospheric or a chilled area. Our warehouse cleaning services include racking and mezzanines, as well as offices, kitchens, and restrooms. We also have building exterior maintenance facilities, such as high-level guttering, roofs, walls, and skylights.
We have served in a number of environments, ranging from major builders' merchants to cash and carry shops. We appreciate the value of preservation in warehouses and delivery centers; maintaining your facilities clean would not only create a happier atmosphere for workers, but it is also important to ensuring health and safety standards are followed.
We provide a premium service across  Addison, Bedford, Cedar Hill, Denton, Everman, Ovilla and nearby cities.
Why Choose Us in Dallas, Texas
We understand exactly how warehouses and distribution centers operate, which allows us to provide the best service our clients require, including:
Full cleaning of all areas including warehouse floors, office areas, staff rooms and meeting rooms
Comprehensive washroom services and supply of consumable goods
Exterior grounds maintenance, including car parks and signage
Supply of all warehouse cleaning equipment including warehouse floor cleaners
Professional window cleaning
We take pride in the work we deliver and our team members' extensive training means we will always deliver the best results.
You can also contact us for office cleaning, floor cleaning polishing,  commercial carpets cleaning services services. Valor Janitorial is expert  in high level cleaning for removing dust, dirt and grime from these hard to reach places, so that your location can look exceptional and be as safe as possible. So hurry up and call us at 214-238-9550 or contact online to avail our top notch services.