Professional Dentist Office Cleaning in Dallas, TX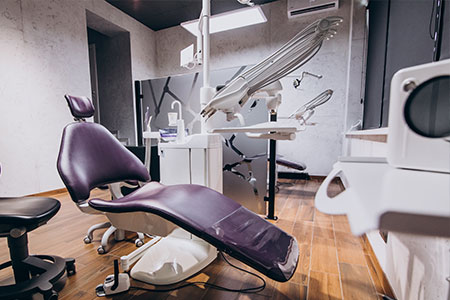 Provide Your Patients with a Clean & Disinfected Environment
Clean waiting areas, treatment rooms, and restrooms will make a good first impression on new and returning patients. Rely on Valor Janitorial's professional dental office cleaning service to keep your dental office not only spotless but also healthy and safe for your patients and employees.
Valor Janitorial has been providing first-class dental office cleaning services to the highest standard for decades. We premier dental office cleaning that is customizable to fit your unique office. Our standard is expert and professional cleaning contractors.
Call us at 214-238-9550 to know more about our service with free estimates!
A Customized Cleaning Approach for Your Dental Clinic in Dallas, TX
Every dental office has its own set of cleaning requirements. That's why we're eager to collaborate with you to create a thorough, fully customized cleaning routine that addresses all of your concerns. We strive to provide the highest level of clean through our extensive training, innovative tools, and stringent processes.
Our cleaning service can help your dental office with:
Patient retention
Patient satisfaction
Infection control and prevention
Risk reduction
Environment improvement
We clean and disinfect all areas of your dental office, including:
Waiting rooms
Patient exam rooms
Staff stations
Restrooms
Diagnostic areas
Laboratories
We provide a premium service across Dallas, Fort Worth, Arlington, Richardson,  Plano, Garland, Irving, Grand Prairie, Carrollton, Rockwall, Frisco, Mesquite, Denton and nearby cities.
A Specialized Cleaning Service You Can Trust with Your Dental Clinic in Dallas, TX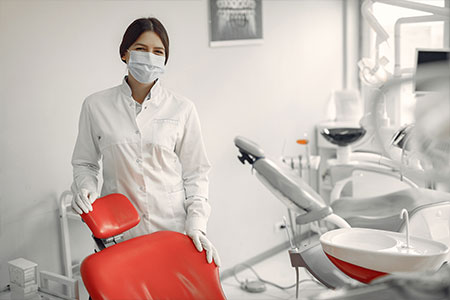 We believe that our cleaning service should leave your office feeling noticeably cleaner. This starts with medical-grade cleaning and disinfection of your facility, which will give it a sanitary feel and appearance. However, if your cleaning service uses certain cleaning products or disinfectants, you may be substituting bacterial/viral agents for unpleasant chemical odors and toxic fumes.
The best dental office cleaning companies go above and beyond regulatory requirements to provide a level of cleanliness that you can actually feel. Microfiber cleaning materials leave surfaces sparkling and squeaky clean. Restroom odors aren't just masked; they're actively neutralized by removing the bacteria that cause them.
You can also contact us for office cleaning, floor cleaning polishing, commercial carpets cleaning services. Valor Janitorial is expert  in high level cleaning for removing dust, dirt and grime from these hard to reach places, so that your location can look exceptional and be as safe as possible. So hurry up and call us at 214-238-9550 or contact onlineto avail our top notch services.