Don't Let Dirty Floors Hurt Your Business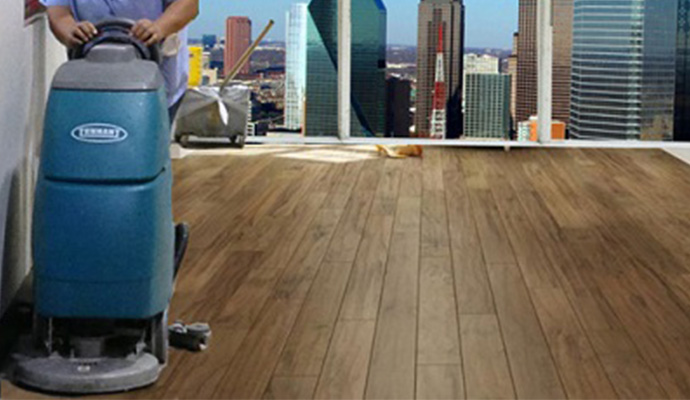 When your business gets a lot of foot traffic and regular floor cleaning is not part of the daily routine, your floors can end up really dingy. A dirty floor can do more than just make your office look less appealing. It can actually hurt your business in more ways than one.
How can dirty floors affect your business? Here are some of the ways:
It hurts your company's image – The adage "first impressions last" is true, particularly when it comes to people looking for a business to trust. When customers come to your office for the first time and notice your dirty floors, that image sticks. It will give them the impression that you cannot take care of them and their needs.
It can make your employees sick – Dirty floors harbor disease-causing bacteria. Ignoring routine cleanings for your floors increases the chance of people getting sick because germs have the perfect environment in which to multiply. When employees get sick, your business suffers because fewer people are available to do the work that needs to get done.
Productivity is reduced – This is the side-effect of people getting sick because of dirty floors. Even when employees feel less than their best but exert the effort to come to work, they tend to be less productive than when they are in the pink of health.
Aside from lack of energy and absent workers, productivity will also drop due to demotivation. A dirty work environment lowers staff morale, which in turn demotivates employees from doing their best for the company.
It damages your floors – Imagine putting sandpaper on your desk and rubbing it for a few minutes each day. After some time, you will notice that the abrasions on your desk become deeper and more pronounced. This is what happens when dirt is left uncleaned on your office floors and lots of people walk across it. Heavy foot traffic on a dirty floor damage the surface of your floor and uncleaned debris tracked across your floor on people's shoes can do additional damages.
Keep Business Running Smoothly with Clean Floors
Maintaining clean floors in your office will boost the image and productivity of your company while protecting the health of your employees and customers. Keep your office clean with the help of office cleaning services and floor cleaning services. All types of floors such as tile floors, marble floors, and wood floors, can be easily handled by the cleaning experts from Valor Janitorial.
To find out more about these cleaning services and other floor maintenance services, contact us online or give us a call at 214-238-9550 for a free estimate or to learn more about our services. We serve customers in Dallas, Texas.