Janitorial & Cleaning Service for Medical Facilities in Dallas, TX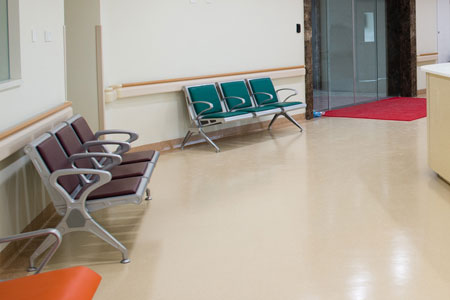 It is important to maintain a sterile condition in a medical center. A clean facility decreases the risk of hospital-acquired infections (HAI) for patients while still providing a comfortable and secure work atmosphere for the employees.
A clean medical center also has better scores, which will lead to more customers and more profits. Especially during the COVID-19 pandemic, it's never been more important to find medical cleaning services that are dedicated to using proper procedures to keep infection spread to a minimum in your hospital. Cleaning for health entails far more than making sure the windows are streak-free and the floors are cleaned and mopped; it is about avoiding infection and reducing the spread of infectious diseases.
Valor Janitorial understands the essential importance of thoroughly cleaning and disinfecting surgical surfaces. We use only the right hospital quality cleaners and disinfectants, as well as hygiene procedures, from the waiting room to the operating room.
Our Medical Facilities are Available for-
Hospitals
Dental Clinic
Optometric Offices
ER Centers
Doctor's Offices & Clinics
Clinical Lab
Nursing Home
Specialized Clinics
Mental Health Clinic
Community Health Center
Rural Health Clinics
Dialysis Clinics
Mobile Clinics
Surgical Centers
Blood Transfusion and Donor Center
We acknowledge that the only way to avoid the transmission of germs, bacteria, fungi, and viruses is to disinfect the facilities to the highest level. We take great pride in never skipping a day of work, allowing your company to focus on its core competencies as we handle the cleaning.
Why Choose Us for Professional Medical Cleaning in Dallas, TX
Valor Janitorial is well-versed in aseptic cleaning and understands the distinctions between safe, contamination-free, and sterile. We do use high-quality, hospital-grade cleaning solutions, from disinfectants and detergents to charge buckets and broad-spectrum cleaners.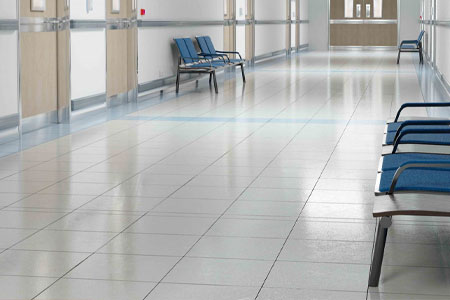 Medical environments portray their own set of problems. You need a doctor who is as qualified and knowledgeable as the facilities provided by your clinic. For example, we know that heavy foot traffic at medical facilities will raise wear and tear on floors and entranceways – the very areas where new patients will form their first experience.
We have the necessary work schedules and checked personnel preparation to keep these areas – and the rest of your facilities – in top order. Patients, doctors, and nurses will be greeted by a tidy, appealing atmosphere that will instill confidence. We provide a premium service across Dallas, Fort Worth, Arlington, Richardson,  Plano, Garland, Irving, Grand Prairie, Carrollton, Rockwall, Frisco, Mesquite, Denton and nearby cities.
Contact Us for Medical Cleaning Facilities in Dallas, TX
Our Clean Team staff is proud of all the local Hospitals, Clinics, Surgical Centers, Veterinarians, and other healthcare facilities that depend on us for cleaning services to clean, disinfect, and keep their work atmosphere safe, efficient, and welcoming to tourists.
A clean, stable environment is critical for the welfare and satisfaction of staff and patients, which is why we educate our cleaning associates on the value of sterilization and disinfection, as well as cross contamination protection, for complete overall cleanliness.
You can also contact us for office cleaning, floor cleaning polishing, commercial carpets cleaning services. Valor Janitorial is expert  in high level cleaning for removing dust, dirt and grime from these hard to reach places, so that your location can look exceptional and be as safe as possible. So hurry up and call us at 214-238-9550 or contact online to avail our top notch services.