Granite Cleaning & Polishing in Dallas, TX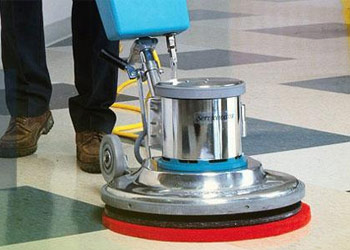 If your granite is dirty or dull-looking, scratched, etched, cracked, chipped, or otherwise damaged, don't replace it! Our experts at Valor Janitorial can restore your granite, not just improving its appearance, but making it look brand new again. We can service polished, honed, leathered and antiqued finishes on granite surfaces. We are experts working with black absolute honed surfaces as well as many other unique finishes.
We are a leading Dallas, TX granite cleaning and polishing company with the extensive technical knowledge and experience to professionally clean, polish and seal granite surfaces. We provide our services to both residential homes and commercial businesses across Dallas, TX. Our granite cleaning professionals can fully restore your granite to a stunning, like-new condition. Call us today at 214-238-9550 to know more about our service with free estimates!
Keep Your Granite Durable, Distinctive & b through Our Cleaning & Polishing Service
Granite is a very highly durable siliceous stone. It is much more resilient when compared to marble; it is more resistant to the acids found in lemons, vinegars, and some cleaning products, which mean most granites do not easily etch. Granite is an easy stone to live with and actually pretty forgiving too. Our trained technicians use specially formulated powders and state-of-the-art equipment to polish the shine back into your stone flooring by removing microscopic scratches and marks. 
Valor Janitorial can restore a smooth, new beautiful appearance again. Polished using high speed diamond technology optimized for granite restoration. We are the cleaning company that has restored more granite floors and has maintained high traffic granite floors without the need for additional restoration for more than 18 years and counting. We can also remove scratch damage and feather the floor to blend the finish without dipping the floor or counter. We not only work with granite, we can maintain your high traffic granite surfaces in a manner that enables us to guarantee that if we are maintaining your floor monthly you will NEVER have to restore it again.
Our Cleaning & Polishing Process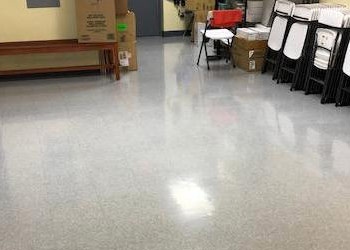 Step 1 - Clean: We use natural stone cleaning solutions to cut through tough grease and grime and remove germs and dirt from your countertops. We steam clean your home's stone surfaces with heavy-duty, truck-mounted machines to remove all dirt from the pores and to clean the grout. We never use abrasive substances or chemical cleaners that could damage the stone's surface or put your family's health at risk.
Step 2 - Polish: Utilizing specialized polishing machines and stone polishing pads that correspond to your particular stone type, we polish the stone's surface to a desirable shine. This process removes debris and gives the stone a smooth, even look.
Step 3 - Seal and Buff: Once your stone has been cleaned and polished, we then seal the surface with commercial-grade, penetrating sealer to protect against future staining. While applying sealant is an optional service, we highly recommend sealing your stone surfaces to protect them from pitting and stains.
After the stone cleaning and sealing process is complete, our technicians will go over care procedures with you on how to best take care of your stone. We always recommend cleaning your stone with neutral PH cleaners, as the wrong cleaning products can etch the stone, leaving marks or stains.
Schedule Your Granite Cleaning and Polishing Service
At Valor Jnaitorial, we offer floor, kitchen and bathroom countertop granite care, as well as polishing and sealing for natural stone surfaces. Our highly trained and certified technicians understand the specialized care that granite, marble and other natural stone material require. That's why we take the time to carefully prepare, clean and seal these materials to ensure optimal protection and beautiful results.
Keep your marble, granite or other stones pristine with the help of Valor Janitorials's experts. We're an honest family-owned and operated cleaning company based in Dallas, TX. However, we have more than 18 years of experience serving surrounding communities throughout Texas, including Arlington, Aubrey, Azle, Balch Springs, Bedford, Benbrook and nearby communities. 
With our expertise and advanced tools, we are your best source for quality marble and stone cleaning and polishing anywhere in the region of Dallas. Learn more about our granitye cleaning & polishing services and techniques today by calling us at 214-238-9550 or contact us online to request additional information.