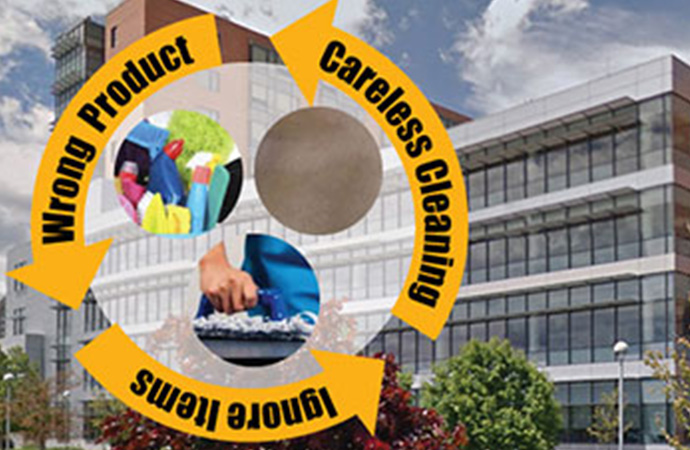 Looking for a trustworthy commercial cleaning company like Valor Janitorial can be difficult, especially when there are hundreds of businesses claiming to be "experts." However, you can easily separate the professionals apart from those who aren't because posers are guilty of making these 3 common mistakes while cleaning:
1. Ignore Items that "Look and Smell" Clean
Many people use the look and smell tests to judge the cleanliness of an item. However, you can't always rely on your senses to determine if something is clean or not.
Even if your valuables don't look dirty, it's still possible that germs, bacteria, and other contaminants are thriving on the surface. Cleaning experts know this very well, so they take an extra step to disinfect everything in the surrounding areas.
2. Use the Wrong Cleaning Product or Method
Professional cleaning companies, like Valor Janitorial, are well-versed with the various flooring, furniture, and upholstery materials used in commercial establishments. Because of this, we know which cleaning products are safe to use for various items and how to properly apply the different solutions so we won't damage any of your property, and we make sure each and every item look as good as new.
If your cleaning company is inexperienced, they may stick to one product to clean your walls and floors which can damage and discolor surfaces and fabrics like carpets or area rugs.
3. Careless Cleaning
One thing that sets Valor Janitorial apart from the rest is that they value the property that they are cleaning. We know that all the items you own have an important function, so we're always extremely careful when cleaning your items and property.
Cleaners who are reckless can accidentally damage your property and create a bigger mess.
Hiring a commercial cleaning company is an investment for your establishment, so you have to be vigilant when searching for the right one. You want to make sure that the company you choose is reliable, trustworthy, and has a good track record. After all, you want to get the best value out of your hired service.
That's why you should contact Valor Janitorial if you're in need of commercial cleaning in Greater Dallas-Fort Worth, Texas. We are your dependable full-service cleaning team that offers quality janitorial and office cleaning services to various commercial properties in the DFW Metroplex.
No matter the size of your property, we have the experience and skill needed to efficiently clean your building. Plus, our services are available 24/7 so you can give us a call at 214-238-9550 anytime.