The Benefits of Having Your Commercial Windows Professionally Cleaned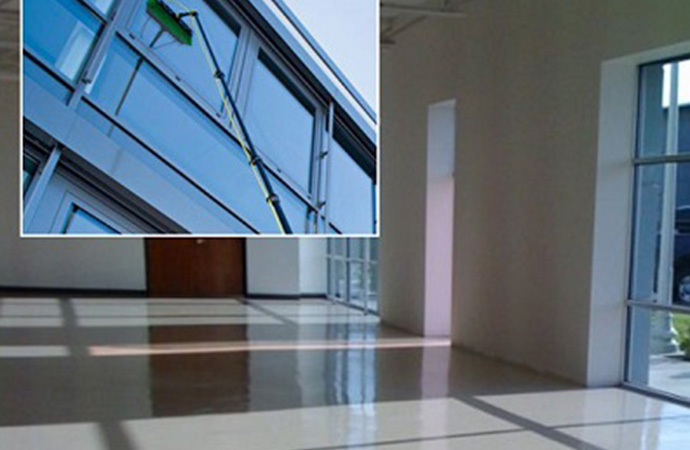 As a commercial property owner, you know that the appearance of your building matters. When your customers see that your store's interior and exterior spaces are well-kept, they can tell that you really care about their health and satisfaction.
However, their perspectives can easily change if your windows are filthy. After all, dirty windows are riddled with dust, debris, and residue that make any establishment look bad. Fortunately, you can easily restore the cleanliness and beauty of your property just by getting professional window cleaning.
By hiring a professional cleaning company, like us at Valor Janitorial, for your window cleaning, you get the following benefits:
Fast Window Cleaning Service
No matter how many windows are in your building, our professional cleaning crew will have your windows looking crystal clear in no time. Our window cleaning service is completed quickly, with care and attention to detail for each and every glass window pane.
Safer Than DIY Window Cleaning
Since most window cleaning procedures require the use of a ladder, attempting to clean every window on your own can be risky. If you're not sure what you're doing, you can accidentally fall and injure yourself. That said, it's in your best interest to let the cleaning experts at Valor Janitorial handle the task.  After all, we have been cleaning windows for commercial properties for many years now and we always come prepared to clean hard-to-reach windows.
Crystal Clear Cleaning Results
At Valor Janitorial, we know that not all commercial windows are made alike, so we use a variety of cleaning solutions to make every glass pane sparkle and we're able to produce superior cleaning results that no other cleaning method can compare to.
Interested in having your commercial windows professionally cleaned? Don't hesitate to contact Valor Janitorial today. We have been in the janitorial and cleaning business for many years now and we have successfully cleaned various commercial properties in Greater Dallas, Texas.  
We have the professional skill and the equipment to clean any type of window, big or small. We can also create a window cleaning maintenance schedule to ensure that your windows are regularly cleaned, so you never have to worry about it.
If you're interested in our commercial carpet cleaning or window cleaning services, just give us a call at 214-238-9550.