Is Your Cleaning Company Cleaning for Appearance or Health?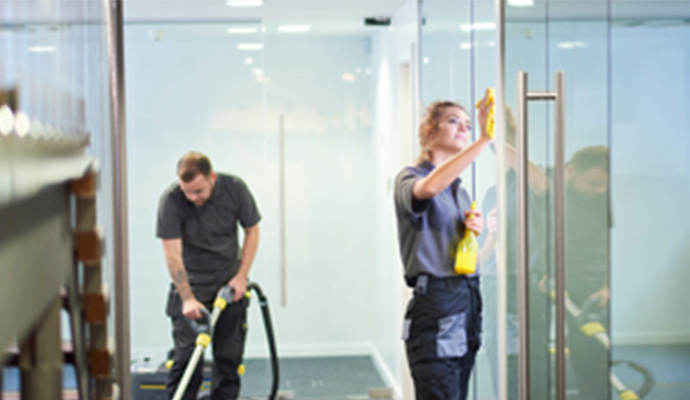 Hiring a janitorial service the preferred way of cleaning commercial settings. In fact, it's essential, especially in businesses with multiple floors and many employees. However, have you ever stopped to consider whether your motive for hiring a cleaning service is for appearance or for the health of you and your employees?
Cleaning for Health vs. Cleaning for Appearance
For many people, office cleaning keeps things looking nice, tidy and presentable. No one wants to work in a filthy office, nor would any investors or partners choose to do business in a workplace that is unorganized and messy.
A clean and tidy office is more comfortable, productive, and helps increase morale in employees and keep them motivated. For many employers and business owners, having that level of cleanliness may be enough. However, cleaning just for the sake of appearances can do more harm than good because, while your office may look organized and tidy, you can't help but wonder if it's actually sanitary.
Germs are everywhere, even on surfaces that look clean. To truly eliminate bacteria and germs, more intensive cleaning methods – such as washing and wiping with an anti-microbial detergent, hot soapy water, and clean towels – are required. Otherwise, microscopic contaminants can spread via physical contact and speed up the spreading of health conditions and contagious diseases. This alone can cause a massive loss of productivity (and revenue) for the business.
Restrooms require more intensive and frequent cleaning since so many people use them. Neglecting to clean restrooms for even a single day will not only cause off-putting smells through the office but may also present a health-hazardous environment in the form of wastewater flooding from clogged toilets or mold growth due to moisture buildup.
Cleaning for Both Aesthetics and Health is the Key to a Healthy and Efficient Workplace
The answer is clear: to truly justify the expense of having a cleaning or janitorial company, you need to ensure that the cleaning taking place is not just for appearances, but also with the aim of fostering a healthy and germ-free environment. Both aspects must exist in balance, otherwise, it may be time to switch to a new cleaning company. Your employees, your revenue, and your health will thank you.
Choose Valor Janitorial For Your Cleaning Company Needs
If you are looking for a professional cleaning company that really understands what it means to keep an office clean, don't hesitate to contact Valor Janitorial for your cleaning and janitorial work. We have years of extensive cleaning experience and innovative cleaning equipment to help meet and exceed - today's increasing sanitation standards. Contact usat 214-238-9550 to get a free estimate for commercial cleaning in Dallas, Texas area.