Parking Lot Cleaning in Dallas, Texas
Parking lots, like high-traffic areas within your building, are subject to oil leaks, tire tracks, garbage, graffiti, wreckage, and even hazardous materials like nails or glass-as people come and leave every day.
Valor Janitorial provides a wide range of parking lot cleaning services, including power sweeping, pressure washing, garbage removal, and more, to keep your parking lot safe and clean in Dallas, Garland, Fort Worth and other cities within Texas.
Residents, workers, and visitors alike will appreciate the pleasant atmosphere created by your parking lot, and we'll work directly with you to develop a parking lot cleaning program that fits your schedule and preferred services. We have the best cleaning experts and specialists who are packed with state-of-the-art facilities and tools to provide the best cleaning services that our humble clients deserve. So, let us know at 214-238-9550 if you'd like to take advantage of our professional cleaning services.
Perks of Using Our Services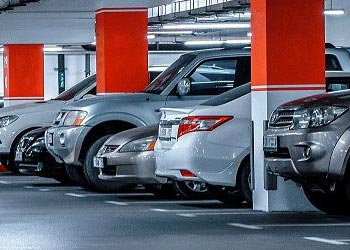 Our cleaning processes includes varieties of services such as -
Power Sweeping: Our services include sweeping and vacuuming all the surface lots with full precision.
Sidewalk Cleaning: Our certified crew is always ready to remove any type of trash, grass, leaves, graffiti and debris so that the tenants, employees can park their cars without any hesitation.
Garage Cleaning: We make sure to clean out all the debris and litter from the garage.
Large Lots: Using the magnetic sweepers, we can remove all the debris efficiently within a short period.
Trust Valor Janitorial for Superior Parking Lot Cleaning Services in TX
Valor Janitorial is a certified and reputable cleaning company who's been providing quality janitorial services for many years. We provide other astonishing services like Commercial Cleaning, Eco-Friendly Cleaning Products, etc in and around Richardson, Plano, and within our Texas service area. So if you are looking forward to a premium cleaning service for parking lots, then don't hesitate to call us immediately at 214-238-9550 or contact us online to learn more about our services.