Is Your Cleaning Agency Dragging Your Business Down?
Efficiency is essential to the growth of every company. It's what turns waste into valuable assets, whether it be in the form of materials, productivity or quality of work. Efficiency, of course, isn't limited to your company's core operations. It has to permeate every aspect of the enterprise, and that includes departments like accounting, human resource, and even maintenance.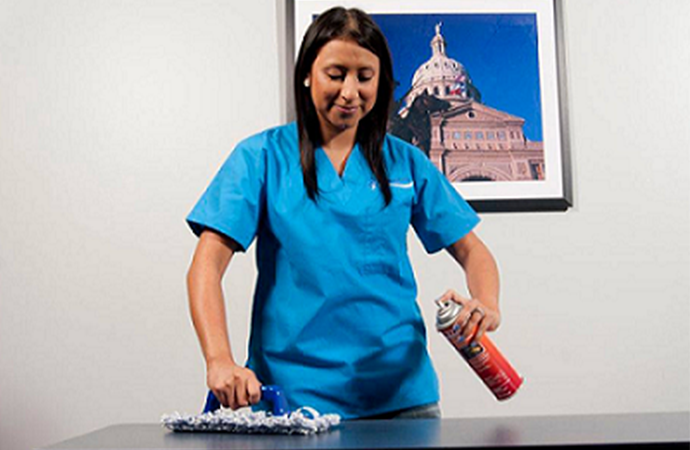 Operational efficiency usually separates successful companies from mediocre ones. While savings and extra productivity derived from being more efficient may not seem like a big deal, it adds up over the quarters and years. What you save from being more efficient can let you invest in areas of your business that you otherwise might have missed out on.
The value and principles of efficiency should also directly influence how your workplace is cleaned. If you hired a cleaning agency to do the work, you have to look beyond the state of cleanliness in your workplace. The amount of time they spend doing it, the materials they use, and the energy costs associated with cleaning should all be taken into deep consideration.
Here are a few aspects of your cleaning service provider that you should examine to assess whether they're doing an efficient job day in and day out:
Cleaning Times – Your workplace slows down or grinds to a halt while cleaning services are being rendered. This time can be used for more productive activities if cleaning was done in a shorter span of time without sacrificing effectiveness. For instance, vacuum cleaning an average-sized office in the US will take around 50 minutes using conventional, wall-plugged vacuum cleaners. However, backpack vacuum cleaners which have their own portable power supplies can do the same task in 15 minutes. The 35-minute time differential adds up to about 700 minutes per month. That time could have been used for other maintenance tasks.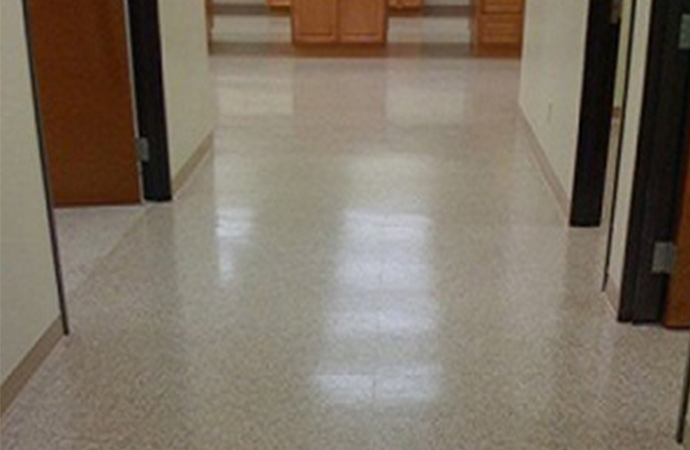 When choosing a new cleaning agency to work with, inquire about the average times that they take to finish a specific task. Ask them if they're willing to do a one-off job to see if they're working both quickly and effectively. Inquire about the kind of equipment they're using and compare it with the rest of the pack. If the cost differentiable is negligible, feel free to hire a more expensive agency that gets the job done better and in less time.
Personnel Turnover – If you have an agency that has been serving your company for a while, observe the personnel they send over. Are they the same people who've been cleaning your place for at least six months now, or is it always someone new?
If new faces keep showing up, the company might have a high employee turnover rate. That's a red flag because it sends a signal that the employer doesn't give his employees good working conditions. Conversely, seeing the same faces for long stretches of time signifies that the employer takes care of them and that they're happy where they work. This translates into greater experience at what they do, higher quality of work and overall greater efficiency in the workplace.
Cleaning Methods and Technology – Newer equipment and modern cleaning methods are usually good for your workplace. They often mean lower power consumption rates, faster cleaning times and greater safety for you and your employees.
If your cleaning agency uses equipment that you've been seeing since the early 1990's, it's an almost sure bet that this gear isn't energy efficient. Conversely, equipment that were manufactured from 2010 onwards consume less electricity while delivering the same, if not superior performance. Make this a major factor in your decision to continue with your cleaning agency or not. It shows how committed your service provider is in consistently delivering the best to its clients. 
You'll also want to check what chemicals are being used for cleaning purposes. The less toxic they are, the better. If your cleaning service provider offers to clean with some organic solutions, all the better.
Ultimately, this decreases the chances of making your employees more prone to illness. Having a member of your team go down for several days can kill productivity, so do everything in your power to keep them safe and healthy. That means keeping a close eye on what substances are being brought into your workplace.
Changing your cleaning service provider might seem like a drag at first, but when you think about how much you'll end up saving and the extent of gains you'll enjoy, it's all worth the work. Having an efficient and reliable agency allows you to focus on business development which moves the revenue needle like no other.
If you're looking for a reliable partner for all your janitorial needs in Dallas, TX and the surrounding areas, contact Valor Janitorial. We offer various cleaning services including floor polishing, carpet cleaning, window cleaning, and more. For more information about these services, give us a call at 214-238-9550.