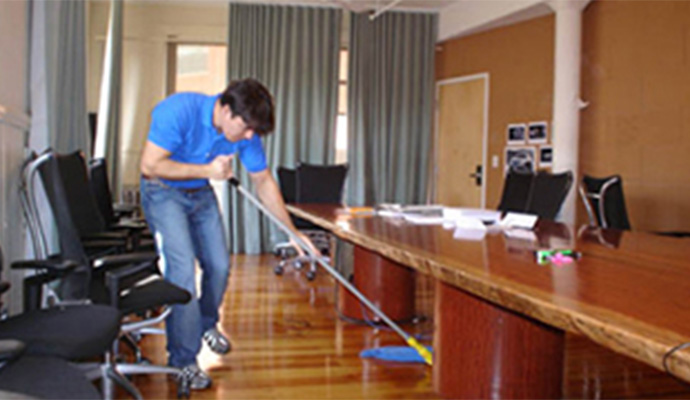 Commercial Cleaning Myths
In commercial cleaning, you will find businesses using myths as reasons for not having their offices cleaned regularly or properly. This can lead to a disorderly workspace that can demotivate workers, as well as leave a negative impression with visitors.
Here are some of the most common commercial cleaning myths around:
Myth 1 - You don't really need to keep a clean office – This myth is used by businesses who do not want to invest in a regular commercial cleaning company to keep their office clean. They find that allocating money to keep the office clean is a waste. In reality, this belief can do their business more harm than good and actually cost them more money in the long run.
A dirty office actually costs more money because it can make people sick. Sick employees either miss work or don't work as efficiently while on the clock. Either way, your bottom line drops. In addition, a dirty office projects a negative image to customers that hinder your business and your income.
Myth 2 – Any cleaning product will do – Another myth is that using any cleaning product is fine. This is the wrong way to think. Using just any kind of cleaning product can do more harm than good.
A lot of cleaning products contain harmful chemicals that harm the air quality of your office.  Some cleaning solutions, spray cleaners, and even plain bleach can harm the people that are exposed to them. It is important that the cleaning products used in keeping an office spic and span are green products that won't cause respiratory problems and environmental issues that impact employees and customers.
Myth 3- You don't need professionals to keep your office clean – Hiring an untrained cleaning technician or relying on your employees to clean the office in addition to their other duties is a poor idea. What this myth actually does is put the important task of keeping an office clean and safe into the hands of people who don't know what to do, planting the seeds for failure.
Always Hire Professionals to Keep Your Office Clean
If you want your business to run smoothly and to avoid the repercussions that come with an improperly cleaned office, hiring professional cleaners is a must. You get an office that is not only spotless but one that will keep your employees and customers as healthy as possible. Your best option to make that happen is Valor Janitorial. Our company has a long list of office cleaning services and janitorial services that you can choose from to help keep your working environment in the Greater Dallas area clean every day of the week.
To find out what we can do for you and to get a free estimate on professional cleaning services, contact us online or give us a call at 214-238-9550 today.