The Benefits of Green Cleaning Janitorial Services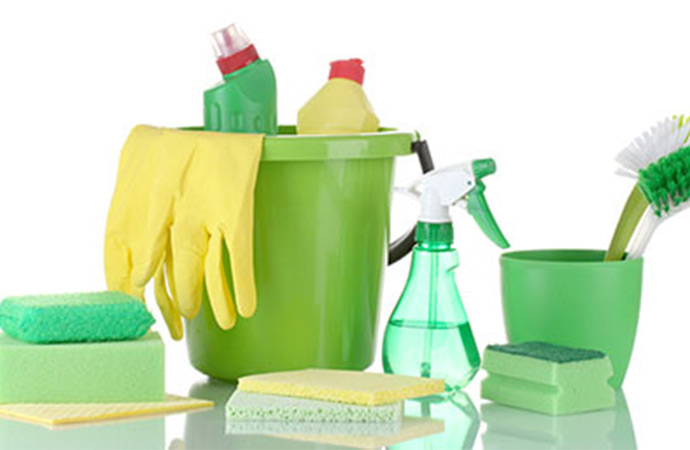 Green cleaning is defined as "products and services that do less or no damage to human health and the environment when compared with competing products and services." But that's not all it is. A good green cleaning program covers all of the areas of cleaning—from maintenance to recycling and training. Switching from harsh, severe cleaners to environmentally-friendly cleaners not only benefits our environment, but also our general health, food and finances.
There are studies that have shown that offices which have chosen to utilize environmentally-friendly cleaners have paid for much fewer sick leaves and schools are experiencing less absences and higher student test scores. Because of this, the market of green cleaners has grown in recent years and now we have a wide variety of nearly every cleaner, disinfectant, sanitizer and cleaning chemical used, and the cost is comparably lower than non-green cleaning.
Toxic Dangers in Non-Organic Cleaning Agents
By refusing to go green, there are several risks involved, such as a possible increased risk of cancer in men and women in the United States. Additionally, the continued use of some kinds of chemical-infused products can increase allergic reactions and decrease the immunity to disease in people. Switching to environmentally-safe products is important, as there will no longer be any chemicals being inhaled or touched by the skin.
You Know What's In Your Products
It's shocking how government regulations don't require an ingredients list for cleaning products. This is why it's recommended to make your own green products at home, if possible, so you know what's in your cleaning agents.
Cleaning Efficiency
Choosing to go green can also increase cleaning efficiency while reducing waste and chemical use. It can also be less expensive, as there are cleaning recipes that utilize common household staples such as vinegar, olive oil and lemon juice. An important cause in using green products is to reduce the hazardous materials, as well. Using green products can often lower operating costs, because the elimination of toxic chemicals also means that there are fewer chemicals to track and fewer chemical-related injuries on which to file reports.
If there are situations where normal cleaning just won't do, that's where we at Valor Janitorial come in. So, if your property is located in the surrounding areas of Dallas, Texas, and are in need of expert cleaning services, call Valor Janitorial. We also offer various janitorial and floor cleaning and polishing services in the Dallas-Fort Worth areas. You can reach us by calling: 214-238-9550 or by visiting our contact page here.