Commercial Grade Cleaning Machine for Premium Quality Cleaning in Dallas, TX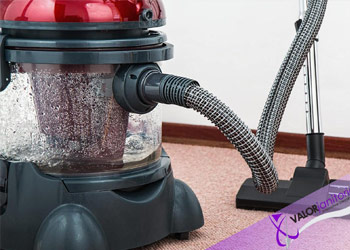 At Valor Janitorial, our cleaning equipments include a broad range of commercial grade cleaning machines, from hand brooms to ride-on floor machines, that are designed to provide proven performance, maneuverability, and durability in heavy-traffic areas typical of commercial buildings and open office environments. We are also a popular provider for those buying brand new industrial floor cleaning machines and maintenance equipment. This includes new professional carpet cleaning and scrubber machines like the top-quality found here.
With nearly 900 different units to offer, you can shop by equipment type, manufacturer or price. The variety of commercial cleaning equipment found in this category includes floor scrubbers, buffers/burnishers, carpet cleaners, carpet vacuums, floor sweepers, wet vacs, vapor steamers and air movers. We also provide floor machine rentals. Call us today at 214-238-9550 to know more about our services with free estimates!
Premium Quality Cleaning & Maintenance Equipment
We know you can shop new industrial floor cleaning machines for sale elsewhere, but we're confident that, with our huge discounts and top-quality commercial cleaning equipment, you'll be glad you found us here for the best deals. Our family-owned and operated business goes back more than half a century, and we can provide authorized service for nearly all makes and models.
Find everything you need to clean your office building, restaurant, school, or healthcare facility in one convenient place by checking out our janitorial equipment. We carry a wide selection of essential supplies for janitorial staff, such as vacuum cleaners, floor scrubbers, and more. Additionally, all of our janitorial equipment is designed for commercial, everyday use, so you know that it can handle any messes in your establishment.
If you're looking for products to help you clean and maintain your floors, our selection of janitorial equipment has the perfect options for you. Our vacuum cleaners, rotary floor machines, and floor scrubbers are ideal for everyday maintenance. But, we also offer heavy-duty cleaning equipment such as carpet shampooers, extractors, and carpet blowers, which are ideal when doing a regular deep cleaning.
We offer equipments for-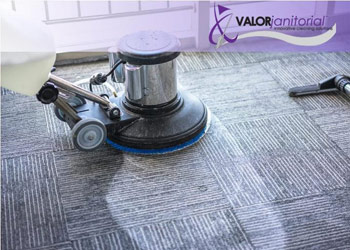 Floor Care Equipment: Vacuum Cleaners, Wet/Dry Vacs, Floor Scrubbers, Auto Scrubbers and Accessories,Carpet Shampooers, Extractors, & Steamers Rotary Floor Machine Brushes and Pads Rotary Floor Machines Industrial Vacuums
Power and Equipment: Commercial Pressure Washers, Commercial Hose Reels
Water Damage Restoration/ Sanitation: Froggers, Air Blower/ Carpet Dryer, Electrostatic Sprayers
Parts & Accessories: Pressure Washer Parts  & Accessories, Vacuum Cleaner Replacement Parts and Attachments
Contact Us for Multipurpose Commercial Grade Cleaning Machine 
You can use our janitorial equipment for cleaning hallways, bathrooms, front-of-house areas, kitchens, and more, making them essential for your commercial business. We carry a large selection of cleaning appliances at wholesale prices, so you can find exactly what your restaurant or office building needs without breaking your budget in Mobile City, Murphy, North Richland Hills, Oak Leaf, Odessa, Ovilla, Pantego, Pecan Hill, Penwell and nearby areas. 
Additionally, our janitorial equipment is designed for commercial use, so it can handle hard, stuck-on messes with ease. For more cleaning supplies and equipment, call us at 214-238-9550 or conatact us online.