Festival Janitorial Service In Dallas-Fort Worth
Festival planning may be time-consuming and stressful. There is a lot of pressure to make the event a success. Everything from catering to the weather may go wrong during an event.
Unfortunately, the preparation for the festival and cleaning afterward is so tiring that you hardly get the chance to enjoy it. But, you don't need to be worried as Valor Janitorial is here to help you out. So, make a call at 214-238-9550 or contact us online to get quality festival cleaning services.
We Provide Professional Event Cleaning Services For: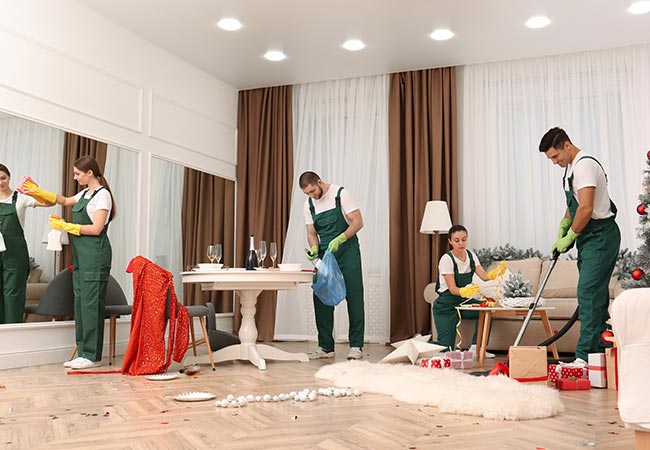 Festivals and concerts
Events for corporate clients
Theaters and Museums
Sports Events
Weddings and Parties
Medical Events
Benefits of Choosing Us
We offer a bucket of benefits to our clients. They include:
A Plan for Success
Meeting Deadlines
Competitive Pricing
Competitive Pricing
High tech equipment
Free estimate
Environment-friendly products
Highly trained and professional team
Bring Back The Glory With Valor Janitorial
After a festival, have you ever returned to your venue to discover it in a state of chaos? You're too busy with your daily responsibilities to take the time to thoroughly clean by yourself. As part of our service, we deep clean carpets and floors, remove garbage and disinfect bathrooms. Because of our flexible schedules, we may arrive at the function immediately after it ends. We also offer a free estimate in Lone Oak, Corinth, Grand Prairie, and through the DFW. So, what are you waiting for? Make it hurry to call us at 214-238-9550 or contact us online.