Professional Restaurant Cleaning In Dallas, TX
A clean working environment is crucial for health and safety in the restaurant industry. Valor Janitorial provides comprehensive restaurant cleaning services to restaurant owners. Our detailed cleaning plans can be tailored to your restaurant's specific needs, and we can work with your schedule to create a plan that doesn't disrupt your business's daily operations.
With our restaurant cleaning service, your work environment and dining area will be ready for action every day and in pristine condition for the next service time. When you want a restaurant cleaning service that makes the dining experience memorable and staff motivated, Valor Janitorial is your best choice in Dallas.
Call us today at 214-238-9550 to know more about our janitorial services with free estimates!
Protect Your Valuable Customers by Cleaning Restaurant in Dallas
Protecting customers while providing a great dining experience is one of the basic needs in the foodservice industry. For our restaurant cleaning services, we use a combination of traditional and modern methods, such as high-pressure hot water and steam, powerful but environmentally friendly washing detergents, and machine washing.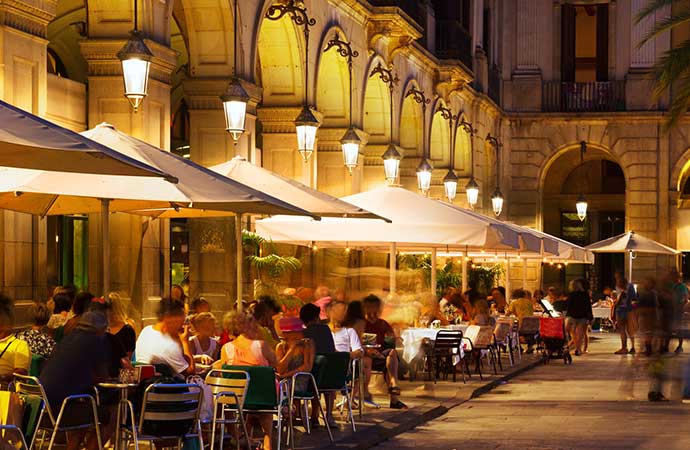 Our Restaurant Cleaning Service Also Includes-
Cleaning and polishing of all metal items
Washing all tables, chairs, and stools in the public dining area.
Wiping and polishing of all the mirrors and glass surfaces.
Wiping down of all the walls, doors, ledges, and air ducts
Dusting the restaurant's light appliances
Clean the wood or glass covering the inside and outside entrances
Grease removal services
Dust baseboards, plug covers & light switches
Clean and mop all types of floors and tiles (machine wash)
Clean all appliances, hoods, and vents
Washing countertops, sinks & drainages
Clean refrigerators, freezers & ice bins
Wash all the furniture; doors, chairs, desk tables, cabinets, drawers, shelves.
Vacuuming all the areas covered by carpet
Clean and disinfect toilets
And many more!
Importance Of Keeping Your Restaurant Cleaning In Dallas
Making sure each guest has a clean eating area is almost as important as bringing out the right food. It shows that you care and want your customers to have a good time while they are dining. A clean establishment is also important in making a good first impression on guests and helps to boost customer loyalty.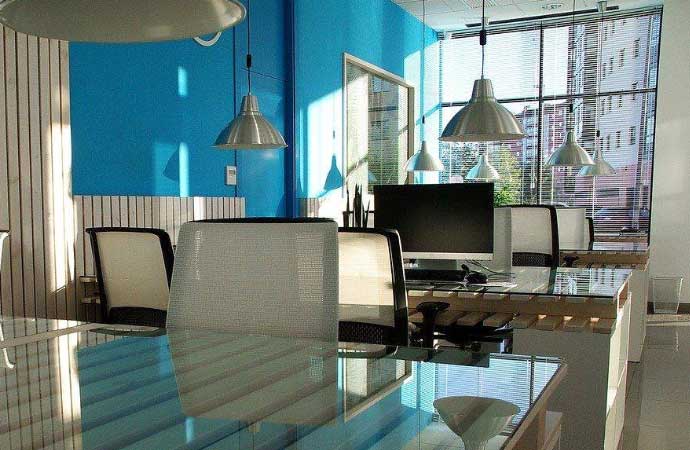 Prevent the spread of infectious disease: Maintaining a regular cleaning and sanitizing schedule can help keep infectious diseases like coronavirus, norovirus, and influenza from spreading to your staff and customers.
First impressions: If the front-of-house areas in your restaurant appear to be dirty, customers are likely to assume the rest of your restaurant is dirty or unsanitary as well. A bad first impression of an unclean area can make customers leave your restaurant without even trying your food.
Health inspections: Unsanitary preparation and service areas can quickly lead to hazardous bacteria growth, which is something no health inspector wants to see. Keeping your restaurant cleaned and sanitized can prevent your business from losing points on your next health inspection.
Respect from employees: If you don't offer your employees a clean, comfortable working environment, it can quickly breed complacency, hostility, and a lack of respect for you and your business.
Cross-contamination: If your hoods aren't degreased or surfaces swept for food particles, contaminants can easily get into the food you're preparing and serving to customers.
We have other janitorial services such as Office Cleaning, Nightly Office Cleaning, Commercial Space Cleaning, Restroom Cleaning, Concrete Floor Cleaning, Marble Floor Cleaning, Commercial Carpet Cleaning, and many more!
We Provide our janitorial services in Addison, Azle, Bedford, Carrolton, Denton, Everman, Fate, Garland, Haslet, Irving, Justin, Krum, Lillian, Milford, Oak Leaf, Pantego, Rockwall, Sanger, Trophy Club, Venus, Westlake, and nearby communities of Dallas, TX.
Please contact us at 214-238-9550 or contact us online to book an appointment to get our janitorial services.