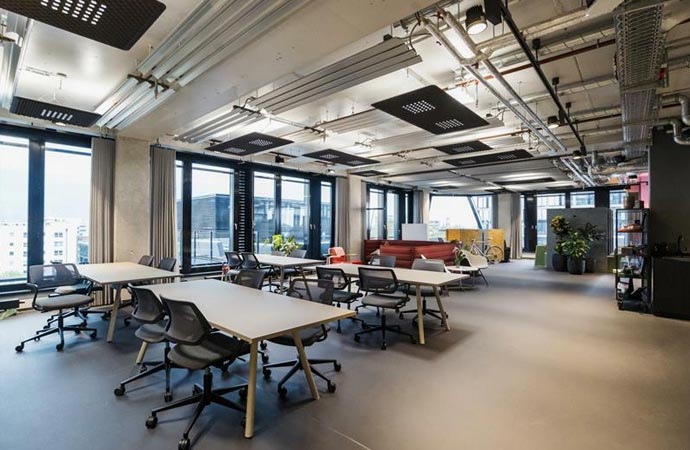 Professional Janitorial & Cleaning Services in Grapevine, TX
Request a free estimate today!
Please tell us about the Janitorial Service that you need and your facility location and a good time to contact you. Send us a note!
Maintaining a clean office is important for the success of your enterprise. A clean, comfortable work environment is proven to increase the productivity of employees and, at the same time, gives clients or customers a good impression of your business. It's important to work with the right office cleaning and janitorial services company to get the best results.
In Grapevine, TX, you have several options but Valor Janitorial is simply the best choice. We pride ourselves in being able to clean more than 1 million square feet of commercial space every day. Large offices and production plants are our specialties, but we also provide cleaning services to all sizes of businesses. We serve medical offices, network TV facilities, and manufacturing plants among many others.
Commercial & Green Cleaning Services by Valor Janitorial in Grapevine, TX
At first glance, it may seem like a good idea to hire and train your own cleaning staff. The truth is that this has been proven to be more expensive than simply hiring a reliable cleaning company like Valor Janitorial. When you hire us, you don't have to worry about purchasing supplies and cleaning equipment. You also won't have to take care of the benefits of your cleaning staff. By hiring Valor Janitorial, you'll be able to focus more on your bottom line.
Here are some of the services we offer in Grapevine:
• Commercial Office Cleaning - First impressions last. It's true, cliché as it may sound. One of the best ways to make a good impression on your prospects and convert them to paying customers is by having a tidy, professional-looking office. If your prospects feel comfortable, you'll more likely close the sale.
• Nightly Cleaning - Restroom sanitation, trash cleaning, vacuuming, dusting, trash collection, and floor care are all part of the services our nightly cleaning team can provide for your office or facility. We ensure client satisfaction by training our cleaning staff thoroughly and having them supervised on site.
• Janitorial Service - We train our cleaning crew well. Every Valor Janitorial worker who aspires to be part of our commercial cleaning team is subjected to a comprehensive and professional office-cleaning training program. This includes classroom training and written and hands-on training.
• Green Cleaning - Times are changing and as companies drive toward cleaner, greener practices, we also take initiatives for green cleaning. Our cleaning materials, tools and equipment, and training processes are all selected to provide the greenest service possible.
• Janitorial Supplies - We make sure that your soap dispensers are well-filled every time we clean your facilities. But more than that, we also provide sanitizers, cleaners, toilet paper, hand towels, cups, and cutlery. Because we buy supplies in bulk and save money in the process, we pass along the savings to you.
Contact Valor Janitorial For Your Cleaning Needs in Grapevine, TX
When you need cleaning & janitorial services at your office, you need to get in touch with the proven professionals from Valor Janitorial. Call us anytime at 214-238-9550 for questions or for a free estimate. You can also send your inquiries using our contact form found on our Contact Us page.
Blogs related to Grapevine