Professional Janitorial Services in Plano, TX
Keeping your offices clean requires the help of professionals who know what to do and how to do it the right way. In Plano TX, the company that fits this description is Valor Janitorial. We are a janitorial and cleaning solutions company that has been around for years and has been giving our customers the kind of cleaning and janitorial services they expect and deserve.
With our years of industry experience, we provide offices with the kind of professional office cleaning services that is second-to-none. We offer high-quality commercial cleaning services and janitorial services in Plano TX and the surrounding areas. We are a locally owned and operated company and we are an insured company, which means you are in good hands.
Our commercial cleaning services maintains and cleans millions of square feet of manufacturing facilities and commercial office space all throughout the Dallas and Fort Worth area. We also make it a point that we use high-quality and environmentally friendly commercial cleaning agents to ensure that we keep the environment safe too.
Our services are utilized by a long list of companies that include schools, security-sensitive technology companies, manufacturing companies, and more. We take pride in offering our clients customized cleaning solutions and offering superb customer service while maintaining a sterling reputation based on quality work and reliability.
Cleaning Services by Valor Janitorial in Plano TX
We make it a point to give our customers the best of what we've got, and that means superior cleaning services that you can be proud of. The services we offer consist of the following:
Valor Janitorial is Your Premier Cleaning Service in Plano TX
---
Don't settle for anything other than the best. When it comes to premier cleaning and janitorial services in Plano TX and the surrounding areas, the only company to choose is Valor Janitorial. We offer some of the best commercial cleaning services around and 90 million commercial square feet cleaned is a testament to this feat. To find out how we can help you, contact us today at 214-238-9550 to schedule your free assessment and estimate. Don't just settle for clean. Always strive for Valor Janitorial Clean.
Customer Reviews from Plano
Carol K from Plano, TX
Reviewed on Review Central
Mar 9th, 2015
We have used Valor to clean our offices for approx. 5 years. We are very happy with your service and appreciate the care that your employees take with our environment.
Completed Jobs from Plano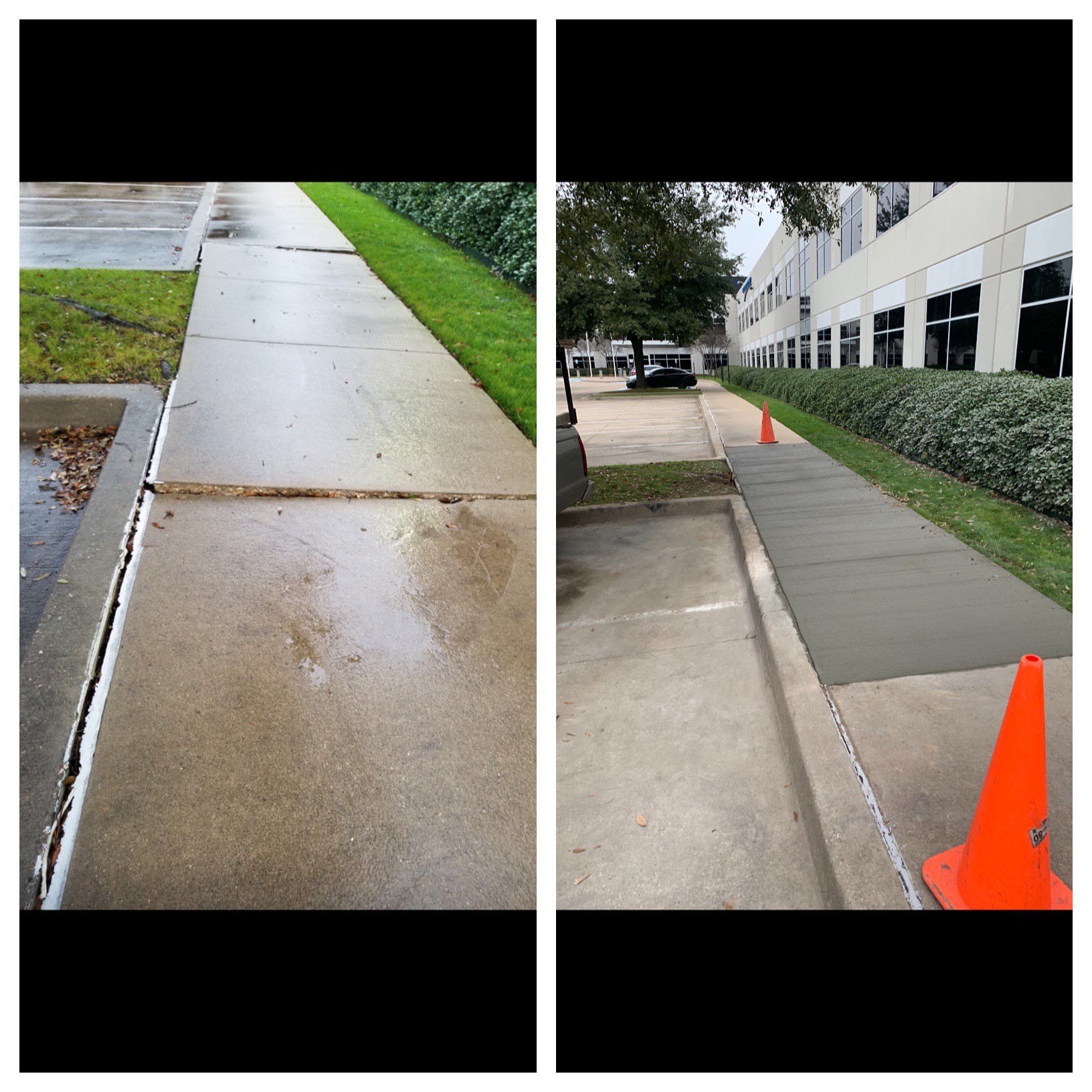 Concrete work - replacing/repaving
January 14, 2019
The building had been around awhile and the facilities sidewalks had started to shift and sink in certain areas. Our team was able to go out and fix/replace the concrete in certain spots, correcting the safety hazards, so their employees would not trip.